First Global & Cruz Complete Construction Material Project
3rd July 2014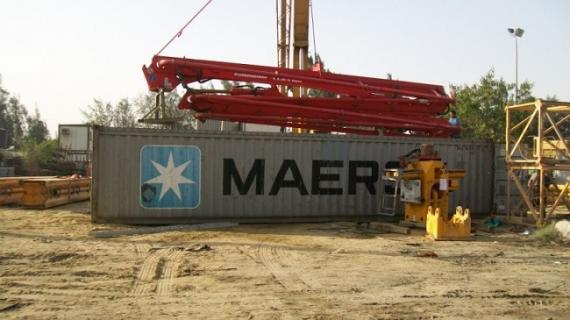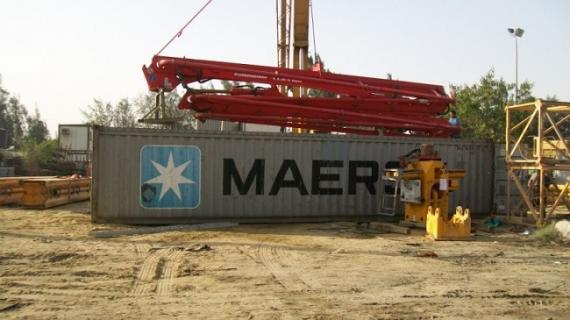 After a month of hard work, which involved complicated documentation procedures, Cruz Logistics (a PCN representative in Kazakhstan) and First Global Logistics (a PCN representative in Egypt) have collaborated, to handle the shipping of a re-export construction material project. This was undertaken for Arabtec Consolidated Contractors (ACC), one of the world's biggest construction companies.
The shipment included items such as scaffolding, pipes, pumps and frames, and was shipped to St. Petersburg, then via on-carriage, to its final destination, in Kazakhstan; originally leaving from the Port of Alexandria, in Egypt. The re-export was completed with three shipments (1. 3x30'' open-top shipments, sized at 4x40''Hc; 2. A shipment sized at 31x40''Hc; 3. A shipment sized at 30x40''Hc with 2x40'' open-tops). This totalled 5x40''OT with 65x40''Hc and had a total weight of 971.048 Tons.
Some of the work undertaken included: studying the number and type of containers to optimise the shipment; scanning market rates and signing a contract with Maersk; completing the documentation and customs formalities, before shipping, for both ports; creating a loading and pre-carriage plan, before the vessel left Alexandria Port; negotiating Export Customs clearance with Alexandria Port; and finally, organising the on-carriage to the delivery's final destination, with the return of 'empties', after the containers were cleared.
The shipping process was made rather complicated, mainly due to how the documentation must be handled - where re-exports are involved - with different procedures in both Egypt and Russia. But, despite all of this, the shipment went smoothly, with all parties happy and agreeing it was a successful project.
http://www.firstgloballogistics.com