First Global Logistics Assist with AFCON2019 in Egypt
11th July 2019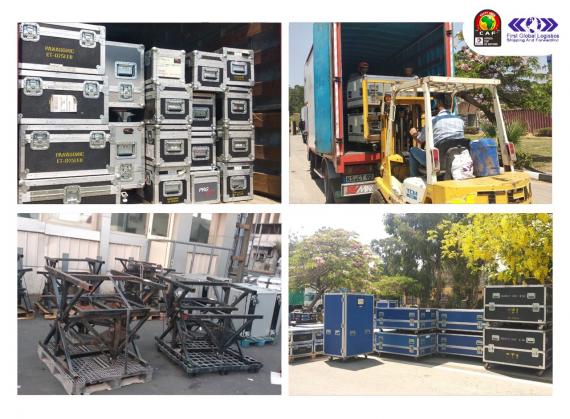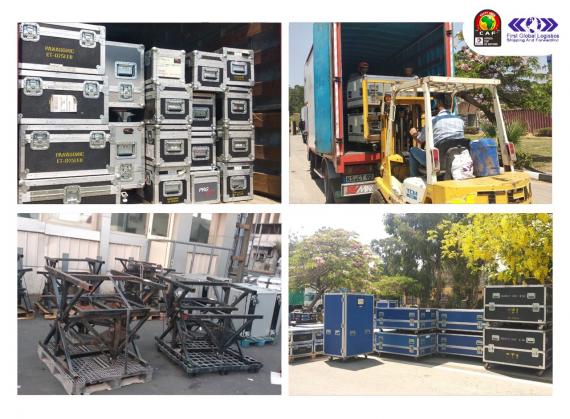 This summer, Egypt has hosted the 2019 African Cup of Nations (AFCON2019) and First Global Logistics was selected to assist with the event.
Mazen K. Sabry at First Global Logistics explains; "The AFCON organising committee promised to show the world the Egyptian quality for hosting Africa's big events. A bid was launched for importing all the opening and closing ceremony equipment and kits from over 8 origins to Egypt. All the jobs were from the supplier's door to the door of Cairo Stadium. This is a real big project with so many details in all shipping and project forwarding aspects and modes including packing, crating, trucking, customs clearance, insurance, port handling, air freight, sea freight, stuffing, unstuffing, loading, unloading, reloading and warehousing - all within a certain and limited time period from 8 different origins with delivery dates 1 week before the grand opening."
"The project complexity was unbelievable and the number of challenges couldn't be counted but the more complex the job, the more interested our project team is! We were nominated for the project based on an excellent plan and a committed transport budget. But for us it wasn't about money at all, but about being a major part and player for such a successful and big event."
Project Period: 45 days
Terms of Delivery: Door-to-Door
Sea Freight Volume: 12 x 40'OT IG & OOG
Air Freight Volume: 28tns
Total CBM: 1,100m3
Cargo Type: Opening & Closing Event Material, Equipment & Kits
Trailers Used: 12 x Flat-Bed Trailers & 35 Dedicated Jumbo Trucks (6m long)
The services provided by First Global Logistics included:
Packing & Crating from all Origins (USA, Germany, Belgium, UK, UAE, France & Japan)
Air & Sea Freighting
Customs Clearance at Origin & Destination
Port & Airport Handling
Customs Clearance
Pre-Carriage & On-Carriage
Loading at Origin and Unloading & Stripping at Cairo Stadium
Hiring of 55tn Crane for Unloading of OOG Containers & Forklifts for General Cargo
Warehousing
Surveying
Mazen concludes; "All the cargo was picked up and delivered safely to Cairo Stadium with our client very pleased to deal with us and is also pleased to use us for their other project events as they were happy to see our team always on site making sure that every single step was executed as planned and taking responsibility. We are very thankful to be part of this project to help our country proudly show itself to all the world."