First Global Logistics Ship Crane Parts to Belgium
16th July 2018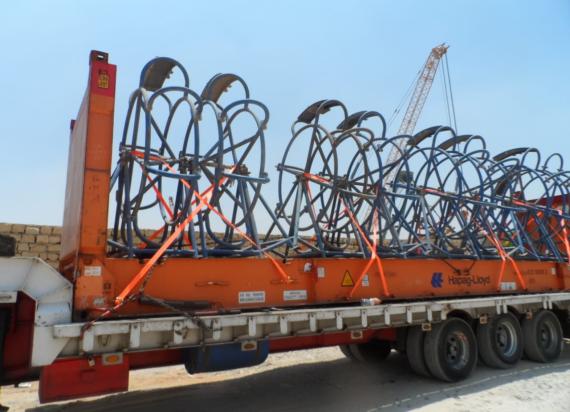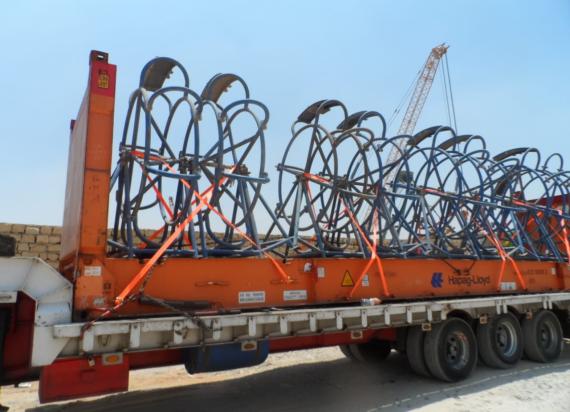 First Global Logistics are experienced members in Egypt and one of their clients, who is in the business of manufacturing heavy steel structures, produced some OOG and heavy steel crane parts for Sarens Heavy Lifts Belgium. First Global Logistics were tasked with the transport and shipping from the client's warehouse in Egypt to Antwerp Port. The shipment consisted of crane parts for 8 recoiler cranes.
The equipment used for the job included:
50tn capacity crane for loading
Lashing materials
3 low-bed trailers & 3 flat-bed trailers
3 x 40' flat-rack containers & 3 x 40' open-top containers
The scope of work handled by First Global Logistics included:
Complete surveying of the cargo to ensure correct weights & measurements and to determine the number & type of containers needed;
Loading cargo on 3 x 40' flat-racks at supplier's site - 24 x strand recoiler baskets & frames (12.00 x 2.90 x 3.05m) at 36,000kgs per flat-rack;
Loading & stuffing of steel structures inside 3 x 40' open-tops at supplier's site;
Lashing & securing;
Inland transport from supplier's site to Alexandria Port;
Port handling & operations;
Documentation & export customs clearance;
Sea freight from Alexandria Port to Antwerp Port.