First Global Logistics with Movement for the Oil & Gas Industry
24th October 2017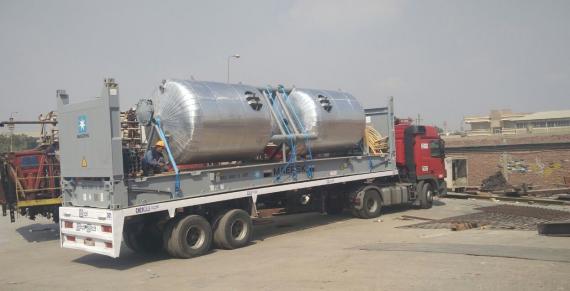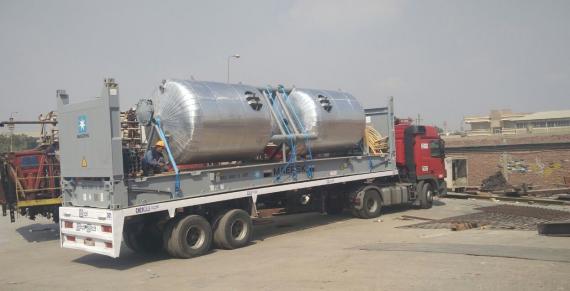 First Global Logistics has recently moved oil and gas accessories and units from the supplier's door in Cairo, Egypt to Alger Port in Algeria for their client's site preparation.
16 OOG units including steam boilers, gear motors, large tanks, pipes and pumps accessories (the cargo is photographed in the gallery below) were transported for PMICO, one of the leading global providers for oil and gas, engineering construction, heavy industry units and accessories.
Client: PMICO Heavy Industries
Quantity: 16 Units
Mode of Transport: FCL Sea
Carrier: Maersk & Messina
Equipment Used: 6 x 40'FR OOG, 1 x 40'OT OOG & 4 x 40'HC
Total Gross Weight: 218tns
Total Volume: 390m3
The First Global Logistics team's scope of work included:
Cargo survey at the shipper's site to determine the mode of transport, exact cargo weight & dimensions and the number & type of containers required;
Loading, lashing & stuffing cargo on 40'FR and inside 40'OT & HC containers;
Trucking from Cairo site to Alexandria Port using 4 low- bed trailers & 2 normal fleet-beds;
Discharging at the carrier terminal, port handling and customs clearance;
Shipping using Maersk lines from Alexandria Port to Alger Port, Algeria.
First Global Logistics have been dependable PCN members in Egypt since 2012.