Fortune International Leave 2013 with a Bang!
30th December 2013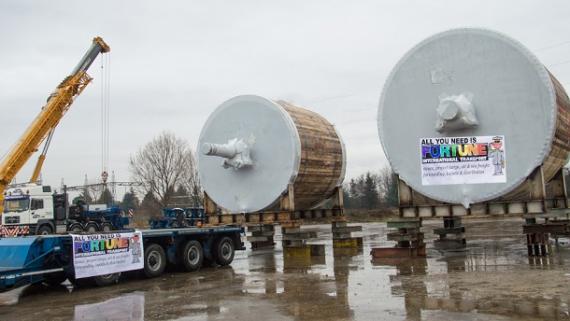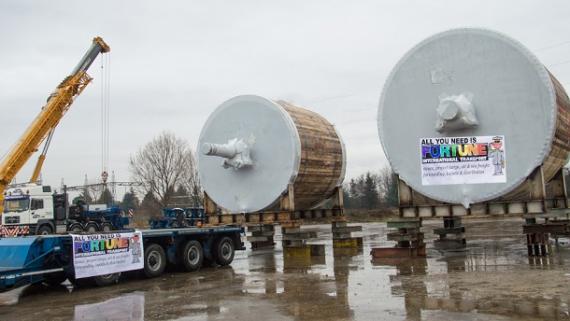 Director, Paolo Federici tells PCN about the last shipment of the year for FORTUNE International Transport: "During the Christmas holiday, we worked to move a huge project cargo to India. It is an entire Paper Mill, which is being dismantled in Italy to be re-built in India. More then 200 x 40'' box have already been shipped and the heavy pieces (moving as break bulk) are left for last. More than 1.000 cbm will be loaded from Venice (port of Marghera) on a vessel sailing at the beginning of January.
The last items are two huge cylinders whose height is almost 6 meters (and weight of 100 tons each), hence needing to be moved by special low loader and having to 'transit' on railway cross, along the road to the port, at fixed time (by appointment with the special equipment to lift the cables allowing the cylinders to pass below). The loading operations at the factory were completed on Friday 20 December. So there was no real holiday time for the hard workers at FORTUNE International Transport!
Congratulations to Paolo and his team!
News of the project made it into the leading Italian maritime newspaper, Il Messaggero Marittimo, a specialized newspaper that reports the latest news and information to shipping agents, freight forwarders, transporters, industries, banks, importers & exporters.