Fortune International Ship Drilling Equipment
7th November 2013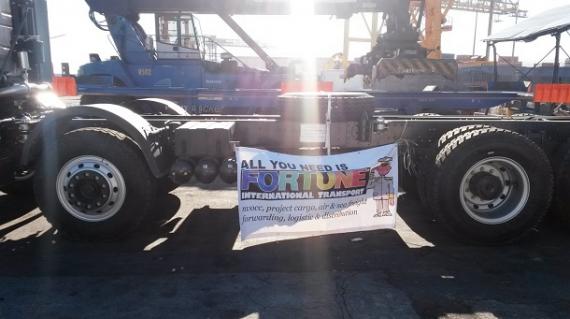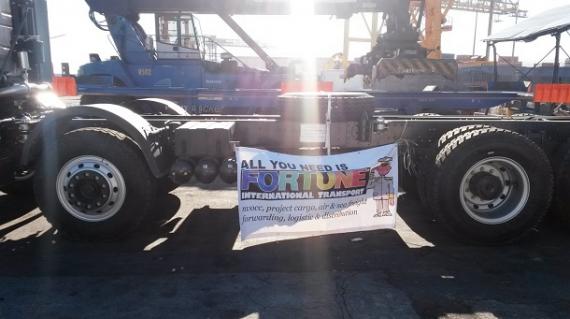 FORTUNE International Transport is shipping the first Italian drilling rig destined to Indonesia. It is the first of a lot of three (the other two will move by the end of November) and a further order for ten additional rigs is expected to be placed during the first months of 2014.
The drilling industry is actively involved in screening new technologies to solve common problems, such as increasing safety in drilling operations and minimizing environmental impact. Together with these considerations relating to nature and human resources, the industry must also continue to improve drilling performance.
The history of the hydraulic hoist rigs saw its evolution from a simple hydraulic rig for water wells upgraded to oil well standards in 1990. Later on, a new Italian project developed the basic concept of this technology and a new drilling rig series began to operate in various oil fields around the world.
Today more than hundred of these Italian rigs are successfully operating worldwide. The complete series of the HH rigs ranges from 100 to 350 ton hook load capacity. Fast moving features provide an efficient tool to the drilling contractor enabling him to drill quickly and safely. The flexibility of this design means high rate of utilization since 90 % of onshore wells are within the range of capability of the HH series.
The agent in Indonesia (FPS Movers) will coordinate the delivery on site. Every shipment consists of an average of 700 cubic meters of general cargo, including some heavy piece of almost 40 tons, with over gauge measurements. In this 'crisis' situation it's positive to assist to the success of an Italian product being delivered abroad ... by an Italian freight forwarder as well!
Some pictures taken as the cargo waited for loading at the pier in Genoa are below.