Fortune International Transport Sponsoring Worldwide Solo Motorbiking Tour
25th June 2020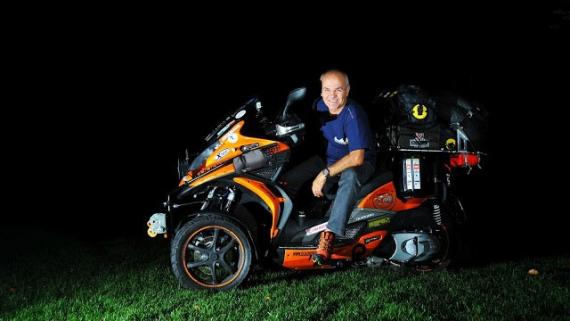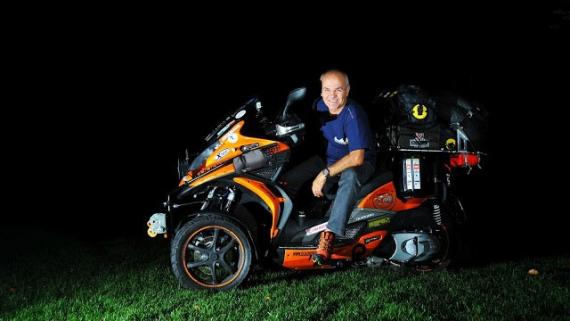 Fortune International Transport (members in Italy) are proud sponsors of a worldwide motorbiking event! The solo tour of the world being undertaken by Maurizio Pistore will see 1 man and his motorcycle cover 5 continents, 61 countries and around 100,000km in 400 days.
Fortune International Transport will be reporting on the trip on their news page. The official website of the tour is: www.mauriziopistore.it.
Maurizio Pistore: All Around the World Two
It's not my first time! Previous adventures have included the 2002 Omo River Motoraid, the 2003 Southern Africa Motoraid, the 2004 Route des Grandes Alpes, the 2005 Marco Polo, the 2006 America Sur, the 2008 Transafricanordsud, the 2010 El Mundo Maya and the All Around the World Solo Tour One in 2012-2013 (click here for a video). And now, here I go again!
I have a well-defined path hypothesis (although always remember, it is the journey that makes the path!) and with many friends to thank for this new adventure; my wife, Anna for her support and enthusiasm; Giovanni, who was very important in the construction of the site and for his advice on the technological material to take on the road; Roberto, for the mechanical part; Luca, for the graphics; Max and the volunteers of Emergency and the many Paduan associations; my fantastic partners, Marta Ceretta, Roberta Milazzo and Francesco 'Canadian'; Iuri Rosselli, Emanuel Dolci, Paolo and Filippo Pandin, Andrea De Virgilis, Andrea Donghi and Paolo Federici as well as many, many others!