FREJA Successfully Handle Another Transport of Evaporation Units
23rd May 2017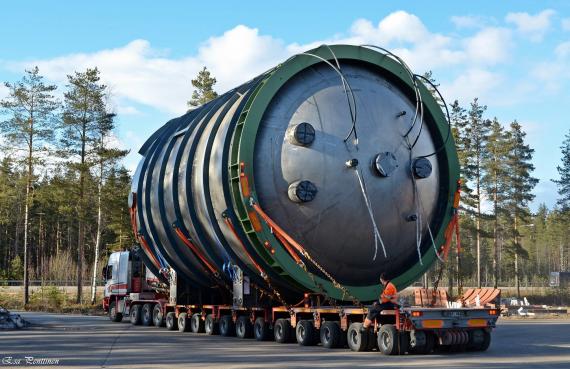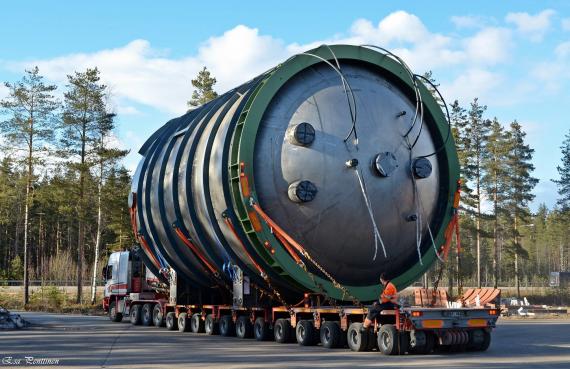 FREJA Transport & Logistics (members in Finland, and Denmark) have recently handled the barge and road transport of 3 large evaporation units.
The whole shipment had a gross weight of 159tns with dimensions of 15.00 x 8.30 x 8.70m. It was transported from a supplier in Eastern Finland to a paper mill site in Southern Sweden as photographed in the below gallery.
FREJA's scope of work included:
Pre-carriage from the supplier to Lappeenranta Port
Roll-on operations from quayside onto the barge
Barge transport via the Saimaa Canal to South Sweden
Roll-off operations and on-carriage to site
As usual, FREJA handled the whole operation smoothly, safely and on time.