Geothermal Power Plant Project from Kamor Logistics
2nd November 2021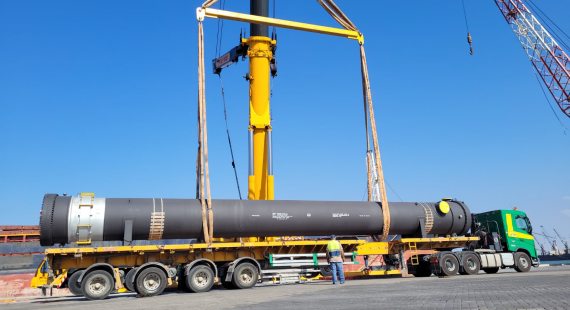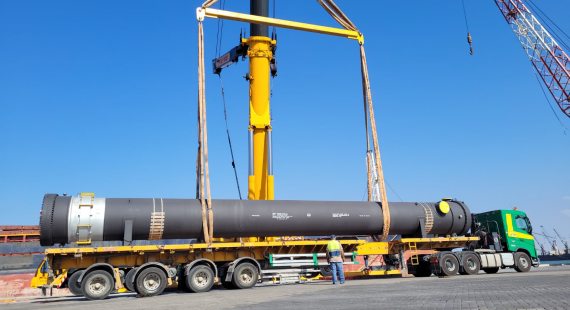 Kamor Logistics recently completed a successful shipment of heavy geothermal power plant modules from Haifa in Israel to Izmir in Turkey.
The shipment consisted of 12 units for the geothermal power plant project with weights ranging from 12 to 89mt each. The units were produced by Ormat Ltd in Israel and the scope of work handled by Kamor Logistics included chartering a coaster for the voyage, arranging a private heavy-lift hydraulic crane for loading, manging the stowage and cargo securing and delivering the cargo under hook in Izmir.
All the cargo was loaded onboard MV. Envar, a small general cargo coaster vessel, chartered by Kamor Logistics for the shipment. The loading, stowage, and cargo securing were meticulously planned and performed by the Kamor Logistics team of experts.
Another efficiently and successfully handled project executed by Kamor Logistics for Ormat Ltd.