Indonesian Minister meets with Fortune International Transport
5th May 2015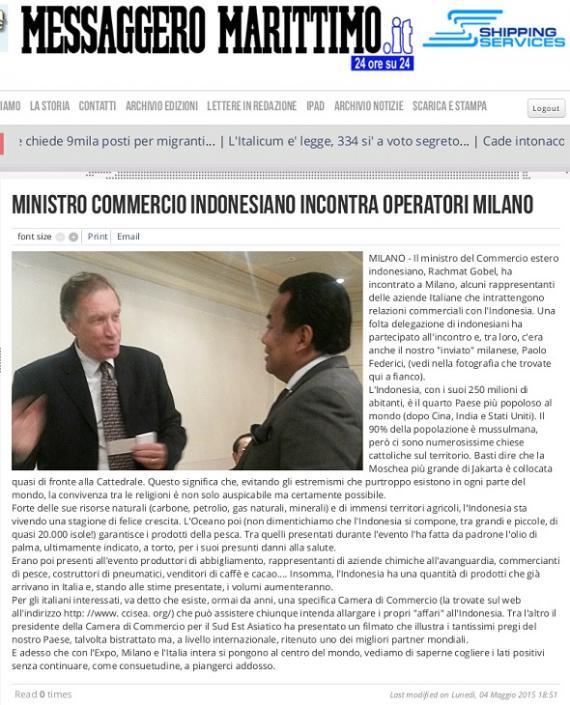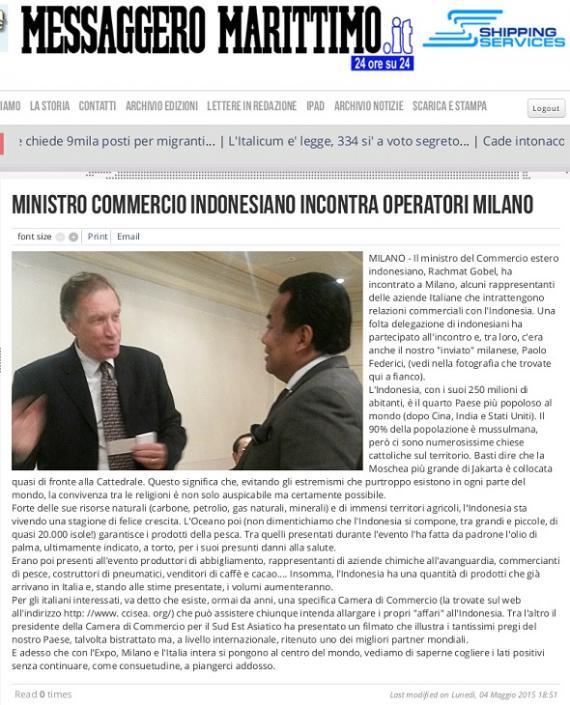 Messaggero Marittimo, an Italian Transport Magazine, have recently reported on the visit of the Indonesian Minister of Commerce, Rachmat Gobel, to Milan, for the opening of the EXPO 2015.
The Indonesian delegation was interested in meeting with Italian partners. For transport needs related to Project Cargo, an invitation was extended to the Italian PCN Member, Paolo Federici, Managing DirectorofFortune International Transport, to discuss transport and logistic needs, offering services and solutions.
Please see the article below and photograph of Mr Paolo Federici and Rachmat Gobel of the Indonesian Ministry.