Kamor Logistics Complete Heavy Transformer Shipment
11th May 2021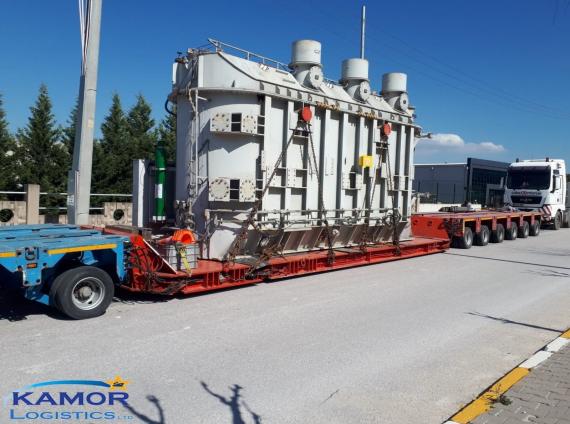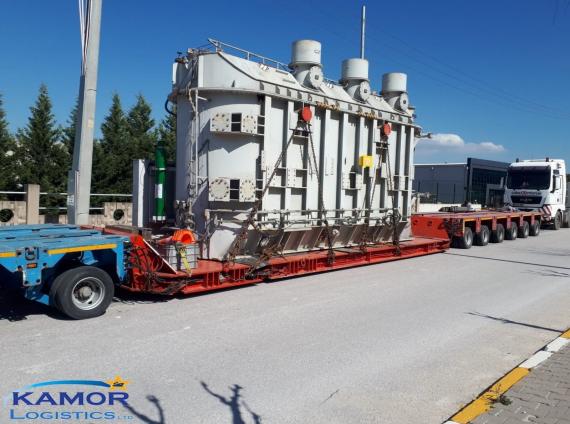 Kamor Logistics have completed the successful shipment of a heavy transformer from Balikesir in Turkey to Ashdod Port in Israel.
The shipment consisted of a 160mt transformer along with 16 wooden cases of accessories. The transformer had been sent for refurbishment in Turkey last year and was now being delivered back to its owner, the Israeli Electricity Company.
All the cargo was loaded onboard MV. Altius, a small general cargo coaster vessel chartered by Kamor Logistics for the mission. The transformer was brought to the Port of Aliaga in Turkey by a heavy-duty low-bed trailer. In Ashdod, it was discharged using 2 hydraulic cranes employed by Kamor Logistics for the purpose.
The loading and stowage plans were meticulously planned by the team of experts at Kamor Logistics and performed by their agent in Turkey. This shipment was another contract for the Israeli Electricity Company won over a bidding process and successfully executed by Kamor Logistics.