Kamor Logistics Transport a Trimaran to Taiwan
19th January 2023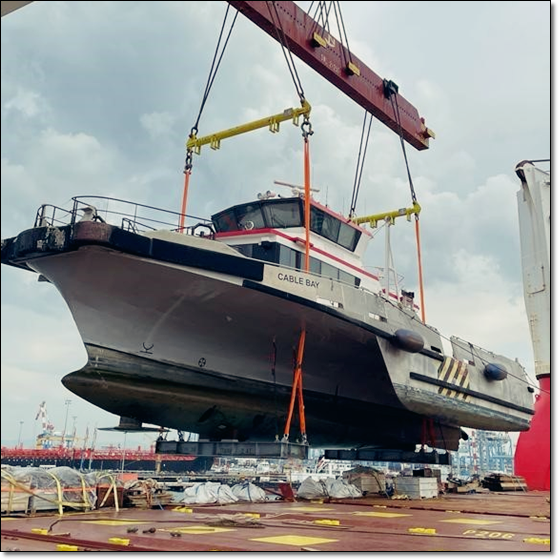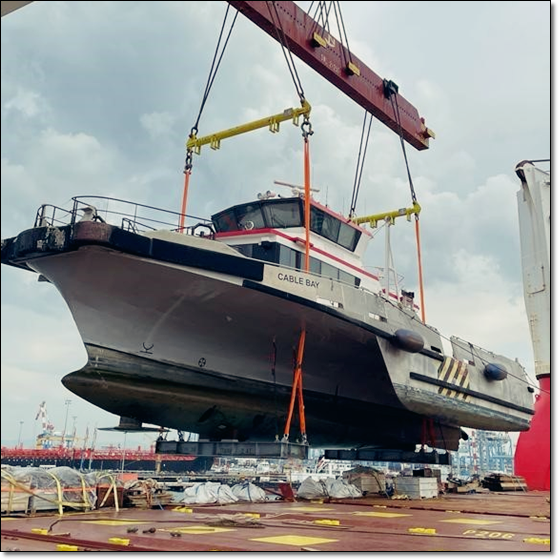 Kamor Logistics, our members from Israel, recently transported a Trimaran wind-farm service vessel from Haifa to Taichung, Taiwan.
The specifications of the cargo include dimensions of 27.2 (L) x 10.6 (W) x 15.0 (H) meters and a weight of 70 MT. The designated cradle for this cargo also weighed an additional 5 MT.
Kamor Logistics covered a variety of services for this shipment, including chartering of the vessel, cradle assembly, pre-carriage formalities and arrangements, as well as ocean freight.
The cradle itself required installation, and attached to the bottom of the middle before the cargo was loaded thanks to a team of divers, a shore team and a crane.
Due to the looming threat of weather conditions, Kamor Logistics were forced to assemble the cradle only a day earlier.
"We used a professional team of divers, monitoring their work from the nearby pier using a live feed to ensure proper connection under the water level and in between the Trimaran hulls."
On the day of loading, Kamor Logistics had the Trimaran and cradle assembly brought underhook by a small tug to be lifted out of the water by ship's crane.
Dedicated support dunnage constructions for stowage were prepared and supplied in advance.