KGE Baltic Handle Multimodal OOG Delivery to Russia
2nd October 2020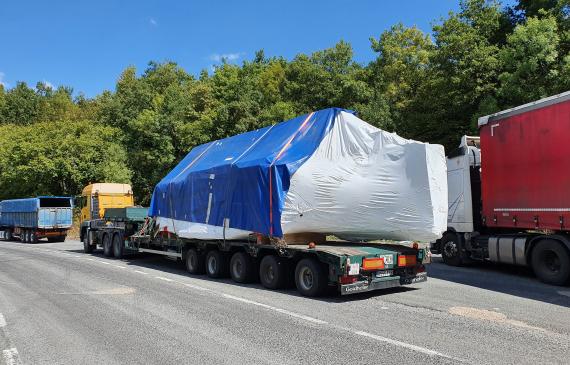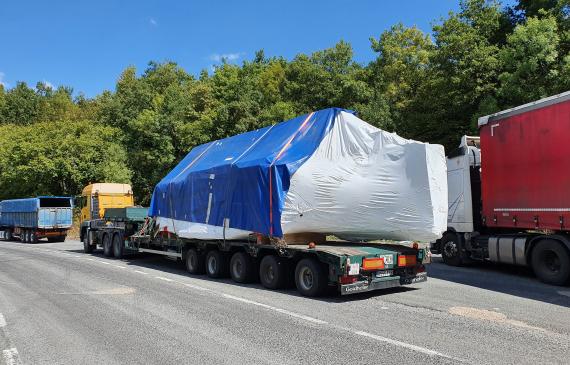 Last month, the projects team at KGE Baltic was contracted to perform the multimodal delivery of heavy and OOG units for the industrial sector from Spain to Russia. The project involved special conditions which had to be carefully followed.
The dimensions of each unit were as follows (click the gallery below for photos):
12.80 x 2.53 x 2.60m / 46tn
4.10 x 4.10 x 0.65m / 25tn
5.50 x 3.90 x 1.90m / 30tn
13.60 x 2.50 x 3.10 / 20tn
Arseniy Langfrid (Sales & Operations Manager) explains; "It was vitally necessary to follow the customer's specific requirements and deliver the goods on a fixed date to the final customs bounded warehouse because of a block clearance of all 12 trucks at the same time. For the logistics planning and operations, it was a challenge but we managed to maintain the schedule and deliver all the cargo sound and safe on the exact delivery date."
"Firstly, our sub-contractors positioned special platforms at the shipper premises in Villabona before the successful loading, lashing and covering. They then headed to Bilbao Port and were offloaded onto roller trailers for shipping to the Port of Saint Petersburg. The next step was to organize DTHC and port handling at the Bronka Terminal and arrange the transit customs documents for the onwards journey in Russia. During the inspection and loading onto the trailers, we re-applied a new shrinking plastic on the cargo to avoid any moisture getting inside.
After loading 11 trucks at the Bronka Terminal, our client asked us to urgently find an open semi-trailer that can load in Vilnius and delivery all the cargo together. This was not an easy task at 16:00 on a Friday, but we never say no! We managed to find a truck to load on the Monday morning and within 4 days delivered to customs where all the trucks met up and started the clearing operations.
During transportation, we also faced some delays because of queues at the borders but we still managed to successfully deliver on time in perfect condition. We organized and performed all the transportation with minimal expense to our client with negotiable and loyal terms."