KGE Baltic Smoothly Deliver Two Cabins
7th October 2020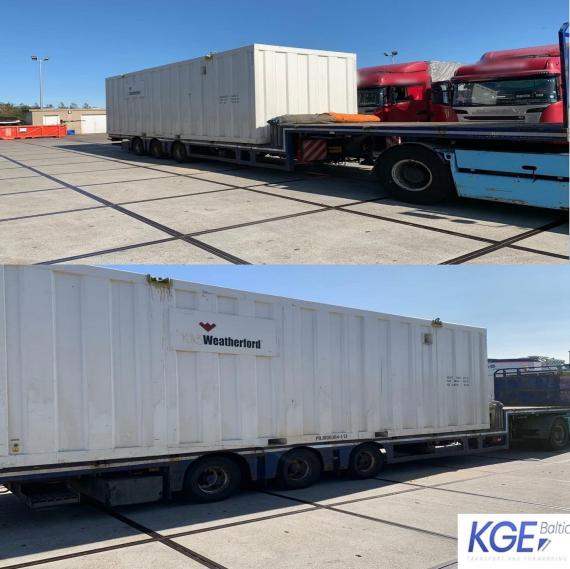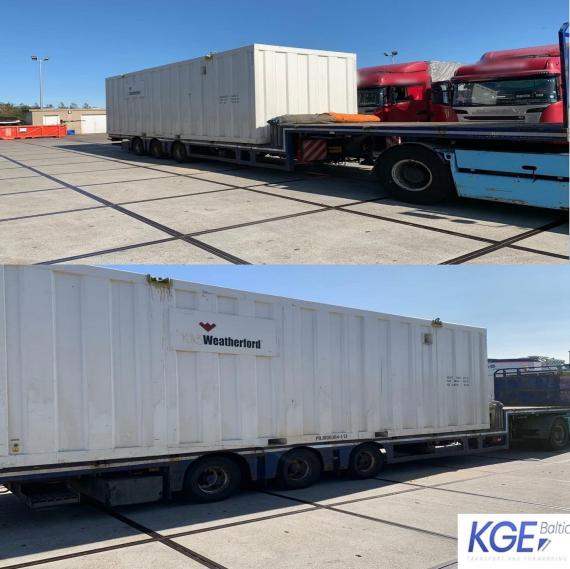 The KGE Baltic team recently successfully performed the delivery of 2 Weatherford cabins from Kazakhstan to Aberdeen in the UK. The dimensions of the units are as follows:
Weatherford U391 MLG Cabin: 8500 x 2700 x 2730 / 16,000kg
Weatherford U288 MLG Cabin: 7300 x 2700 x 2726 / 11,000kg
The transportation was handled with RU plated trailers from Kazakhstan to the Netherlands where the cargo was reloaded for the further journey by road and RO-RO to the final job site in Aberdeen, UK.
Sales & Operations Manager at KGE Baltic, Arseniy Langfrid concludes; "There were no delays with a smooth transport and everything was concrete in respect of the customer requirements. The client was very happy with our services and I am sure they will use us again."