KGE & Coordinadora with Delivery of Industrial Equipment
1st October 2020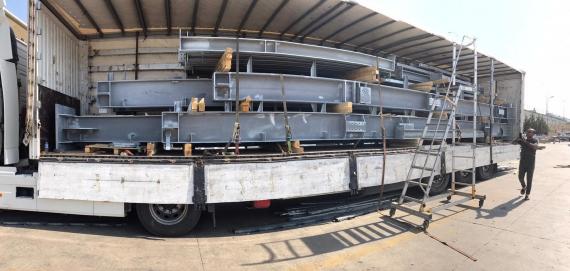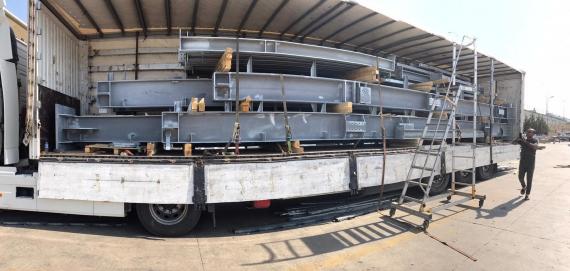 In September, PCN partners, KGE Baltic and Coordinadora Internacional de Cargas joined forces to performed a CASA-1000 project involving the delivery of industrial equipment from Dilovasi Port in Turkey to Sangtuda, Tajikistan.
The transport consisted of 4 x platform trucks for metal construction pieces with dimensions of 121.3 x 330.0 x 310.0cm totalling 22tn per truck and 8 x tilt trailers also carrying metal construction pieces with a total weight of around 20tn per truck.
Arseniy Langfrid (Sales & Operations Manager at KGE Baltic) explains; "The shipment was handled with a multimodal solution. After the trucks were loaded in Turkey and the export customs clearance was completed, they heading to Baku Port in Azerbaijan and jumped on the RO-RO vessel to Kuryk Port in Kazakhstan. On arrival, the trucks started the direct transportation towards and through Uzbekistan and onto Tajikistan."
"Despite the continuous coronavirus situation and the effect on border crossings, the job was successfully completed with minimal issues and in the shortest possible time. Any issues that arose during transportation, were solved efficiently and intelligently to fully satisfy the customer's requirements."
The total transit time was around 20-25 days including all borders and ferries and the cargo arrived safe and sound in Sangtuda.