KGE with Transport of Heavy Liebherr Crane
11th October 2021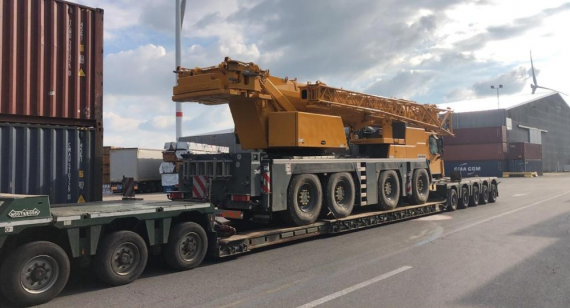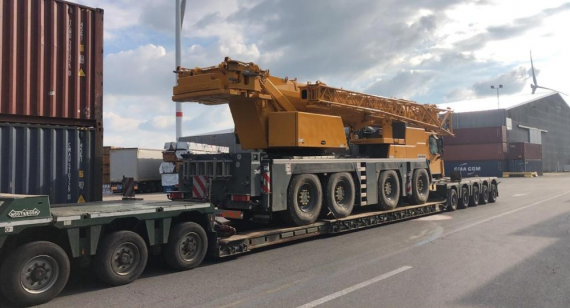 In September, KGE Baltic were nominated to transport a heavy crane (Liebherr LTM 1090-4.2) plus spare parts and equipment from a Tengiz jobsite in Kazakhstan to Dordrecht, the Netherlands.
The dimensions of the crane are 13.39 x 2.55 x 4.00m with a weight of 48,000kg. KGE arranged a low-bed trailer with ramps for the crane and the spare parts including counterweights were loaded in a FTL truck.
The heavy crane was moved with a multimodal option (road-sea-road) via Saint Petersburg Port and the standard truck was moved by road via Lithuania. KGE comment that the main challenge was delivering both loads to the customs in the Netherlands simultaneously but due to their careful planning, both arrived on the same day.
The successfully completed delivery resulted in a happy customer, pleased with the organisation and professionalism of the KGE team.