Khimji Ramdas Deliver Heat Recovery Steam Generators in Oman
13th July 2018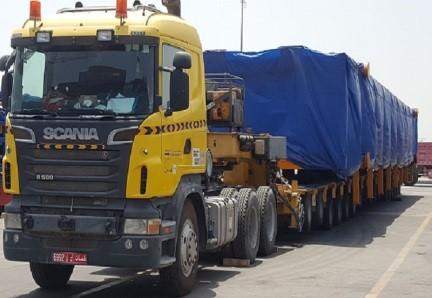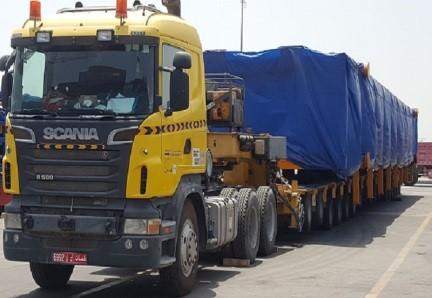 Khimji Ramdas Projects & Logistics Group have recently delivered heat recovery steam generators (HRSGs) in Sohar, Oman. The cargo consisted of 8 oversized pieces with a total volume of 3,000cbm.
Each of the 8 pieces weighed 815tns and had dimensions of 26.3 x 5.4 x 3.6m. The scope of work performed by Khimji Ramdas included:
Route survey;
Receiving all pieces under hook;
Jacking down at the port storage yard onto customised stools to a predesigned arrangement;
Completion of customs clearance;
Arranging police permissions and escorts to move the over-dimensional cargo;
Civil work required on route for facilitating the delivery;
Deployed 18-axle SPMTs for the transport;
Delivery to Sohar Industrial Estate (50km from the port) of one piece per day with operations after midnight as per police permissions.
Arijit Das (Unit Manager at Khimji Ramdas) comments; "All 8 pieces were delivered within the timeframe and the required civil works were managed at the bare minimum for manoeuvring the SPMTs within the delivery area thereby minimising the costs and providing the most efficient solution to our valued client."
Khimji Ramdas re-emphasises their policy of trust, commitment and care and would like to thank all stakeholders in the project. They have been valued PCN members in Oman since 2015.