Khimji Ramdas Manages Haulage of Diverter Damper in Oman
11th October 2019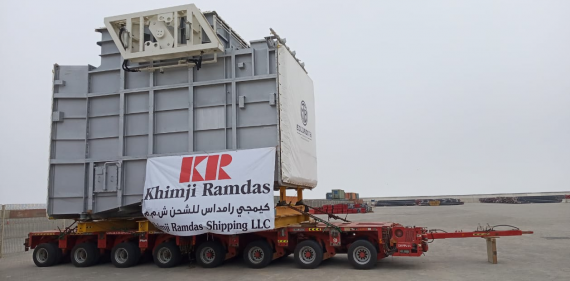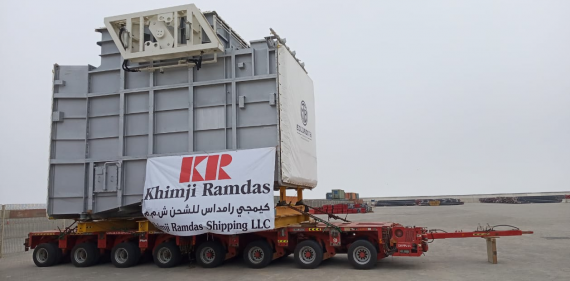 Khimji Ramdas Projects & Logistics Group have recently delivered a diverter damper in Oman from the Port of Duqm to the West Haima Marmul site of Petroleum Development Oman (PDO).
Khimji Ramdas received the OOG cargo under the hook, arranged clearing customs, undertook shore handling with the port then carried it over a distance of 462km to the final destination. After a thorough route survey was done for the route (with the height of the cargo being the main challenge), the haulage was executed in coordination with the Ministry of Transport and the Royal Oman Police (ROP) and involved the use of an 8-axle trailer with private and police escorts.
The diverter damper has a three-way valve that discharges exhaust gas from a gas turbine to a heat recovery steam generator (HRSG) and is to be used at the PDO site in the Marmul, West Haima facility in South Oman.
The haul was completed over a period of 4 days from the Port of Duqm in Central Oman where the piece was discharged from the deck of the container vessel directly on to the trailer. The dimensions of the diverter damper are 7.6 x 5.9 x 6.2m with a weight of 45tns.
Please click below for photos of the cargo.