M-Star Charter Vessels for Kuldipsingh Project in Suriname
16th October 2019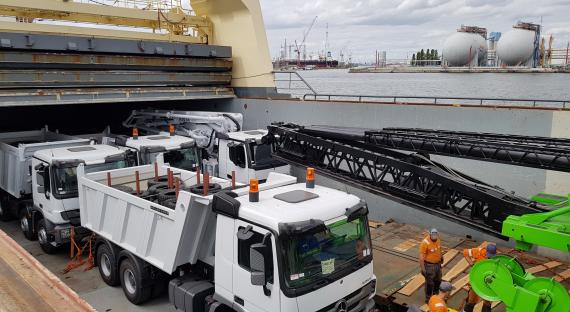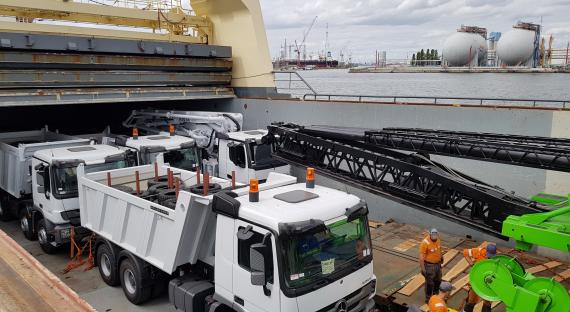 Members in the Netherlands and Georgia, M-Star Projects are pleased to share an ongoing project for the KPF Terminal in Paramaribo, Suriname.
So far, they have chartered 4 vessels direct to the new private terminal of Kuldipsingh in Suriname with the next vessel planned for the end of October. The cargo has consisted of equipment for the project including trucks, steel poles and machinery as photographed in the gallery below.
February 2019: 40m Steel Poles from the Netherlands
April 2019: A Crushing Machine & Trucks from Antwerp
July 2019: Dump Trucks & Tractors from the Netherlands
August 2019: A 57tn Piling Machine, Dump Trucks & Cement-Pump Trucks from the Netherlands
"Kuldipsingh Terminal is the appointed stockholder / terminal for the National Oil Company for the upcoming oil exploration business near the coast of Suriname."