MIS Perform Lifting & Installation of Large Glass Panel
31st October 2018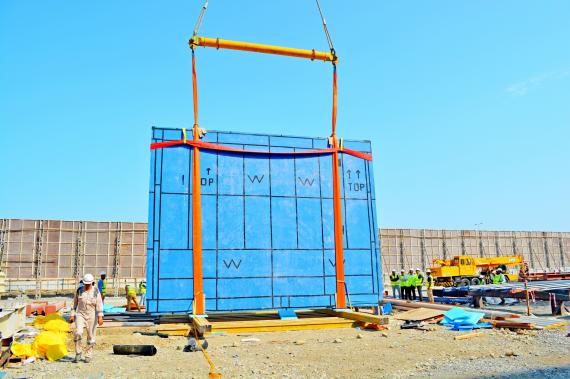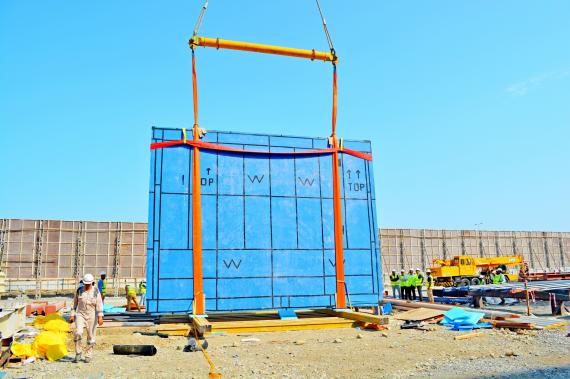 Muscat International Shipping & Logistics (MIS) have performed the lifting and installation operations of a glass panel for an Aquarium inside the Mall of Muscat in Oman.
The single piece of glass, measuring 6.7m high and 8.9m wide with 0.4m thickness and weighing 31tns, was successfully lifted and installed inside of the mall. Commercial Manager at MIS, Mithun comments; "We used a 600tn crane to lift and drop down the glass inside the building & chain-pulling devices from all sides for the final alignment. This was the biggest glass installation in Oman and we will be fixing different dimensions of heavy glasses throughout this year for the mall's aquariums. The Mall of Muscat is scheduled to open in February 2019."
The project was successfully handled by Project Director, Mr Ramseen and under the guidance of Managing Director, Noushad Rahuman.
Please see photos of the impressive operation in the gallery below.