MIS with Transportation of Wartzila Engine in Oman
10th September 2019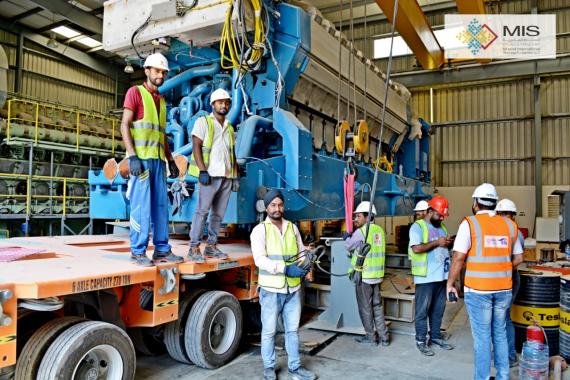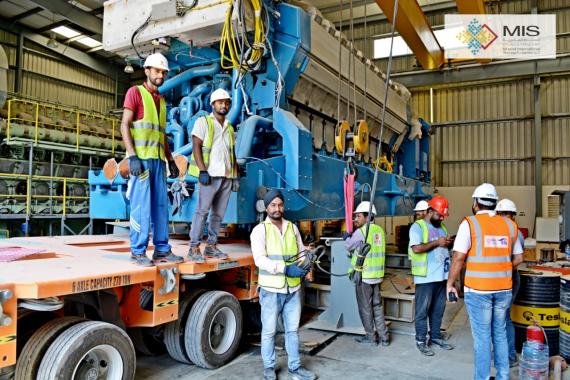 This week, Muscat International Shipping & Logistics (MIS) have successfully completed the shifting and transportation of a 8.9mw Wartzila engine plus 9 trailer loads of accessories from the Old Khassab Power Station to the Duqm Power Station in Oman.
The project was managed by Mr. Ramseen (Head of Projects), Mr. Mithun (Project Manager) and Mr. Noushad Rahuman (MD) who commented that the task was too difficult to bring the 140tn engine through the Khassab Mountain roads so they opted for a landing craft by sea.
The scope of work handled by MIS included:
Jacking up & loading of the engine to a multi-axle trailer & transport to Khassab Port;
Loading of the engine plus all accessories (multi-axle & 9 x 40' trailer loads) onto the landing craft at Khassab Port;
The offloading of the engine with all accessories at Shinas Port;
The transport of all cargo by road from Shinas Port to Duqm Power Station with police escort at a distance of around 800km;
Offloading the 9 trailer loads of accessories at Duqm Power Station;
Offloading the 140tn engine to its foundation & the final alignment at Duqm Power Station.
All operations were completed within 17 days - well within the client's requirement of 25 days. A great job by MIS!