Muscat International Shipping with Transportation of 3 Skids
9th January 2020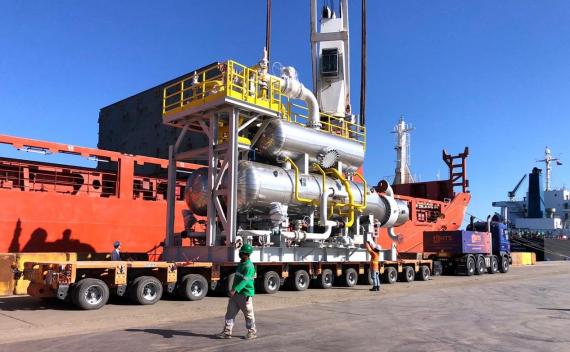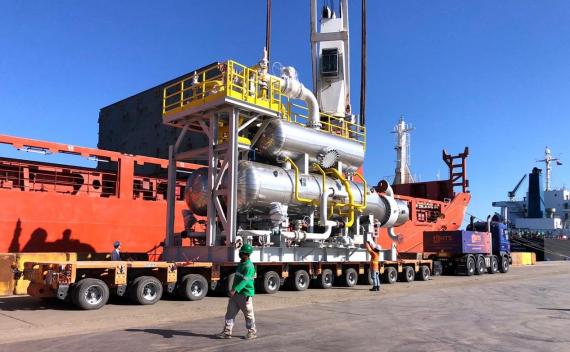 Oman members, Muscat International Shipping & Logistics (MIS) have successfully completed a transportation job of 3 skids from Sohar Industrial Area to Sohar Port. They were then loaded as breakbulk to Sokhna, Egypt.
Chiller Skid: 11.05 x 5.60 x 7.43m / 110.05tn
Compressor Skid: 11.82 x 4.59 x 6.10m / 52.23tn
Compressor Skid: 11.82 x 4.59 x 6.10m / 52.81tn
Commercial Manager at MIS, Mithun reports; "A police and private escort were used for the transport and special permission was also obtained from the Municipality and Ministry of Transport. On arrival, 2 units were stool down inside the port and one was loaded directly to the vessel. Later, the 2 stool down units were transported to the vessel and loaded under hook. The project was successfully supervised at MIS by Mr. Joju (Sales Manager) and Mr. Ramseen (Project Manager) under supervision of our Managing Director, Mr. Noushad Rahuman."
The cargo is photographed in the gallery below.