Nonpareil, Philippines: Telecommunications & Construction
4th June 2013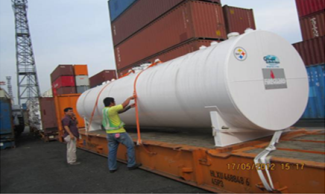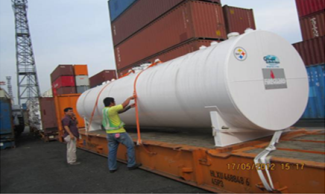 The PCN Head Office is pleased to welcome our 3rd and final member in the Philippines - Nonpareil International Freight & Cargo Services Inc. The company were established in 1990 and have grown to employ 200 staff across 3 locations in the Philippines - Paranaque City (Metro Manila),Cebu City and Cagayan City.
Roland E. Quiambao (President) explains; "The word Nonpareil is a French word meaning 'having no equal'. It is derived from Non (Not) and Pareil (Equal) and the origin is from the Latin word 'Pariculus'. Nonpareil International Freight & Cargo Services (NIFCS) offer a complete range of professional services or as we like to call - a one stop shop for logistics services. As part of our continuing progress, we have developed and embarked on specific business interests such as the supply/delivery of materials, equipment and human resources required in civil work for the telecommunications industry as well as some commercial entities in collaboration with associates in the construction industry.
NIFCS is run by a group of highly dedicated and responsible entrepreneurs ably supported by professionals with unique and unparalleled expertise working on 24/7 schedules if required. We are 100% wholly owned by Filipino stockholders who themselves compose the core of our managerial, technical and operational staff. NIFCS have handled many projects for local cement companies and for the telecommunications industry including on-site delivery to the remotest areas of the Philippines, construction of communication towers and installation of equipment."
The images showcase a recent project completed by NIFCS consisting of Cylindrical Fire Guard Tanks (sized 10,000 gallons and 4,000 gallons) from the USA to the Philippines for Yellow grey Construction and another project successfully handled by NIFCS of a 'Power crusher' machine moved from Austria to the Philippines for the Solid Cement Corp.
CONTACT PCN MEMBER
Nonpareil International Freight & Cargo Services Inc
Lot 5-A, Elizabeth Avenue,
Sta. Ana Drive, Sun Valley,
Paranaque City,
Philippines
Tel: + 632 822 4595
Fax: + 632 823 5875
Website: www.nifcs.net
Alternatively, please see the Nonpareil International Freight & Cargo Services profile page in our Members Area for their full details.