O&S Shipping & Nunner Logistics Handle 2 Helicopters
29th October 2019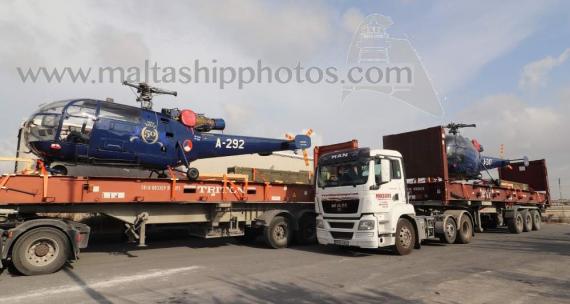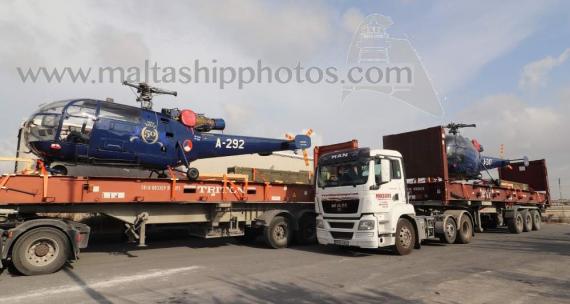 PCN partners, O&S Shipping in Malta and Nunner Logistics in the Netherlands have worked together to handle the transport of 2 special helicopters (complete with rotor blades and engines) as pictured in the gallery below.
The helicopters were to be transported from the Netherlands to Malta and after careful discussions with Nunner Logistics and all relevant parties, O&S Shipping secured the business.
After loading and lashing on flat-bed trucks in Arnhem in the Netherlands, all the cargo was delivered to Rotterdam Port and loaded on the container vessel, APL Raffles, for sailing to Malta Freeport.
In Malta, after discharging, the helicopters were moved to a holding warehouse before the convoy continued to the final destination at Malta International Airport escorted by Malta Traffic Police motorcycles and avoiding the Safi Tunnel.
The project ran smoothly thanks to O&S Shipping and Nunner Logistics with all cargo delivered safely.
2 x Helicopters: Each at 10.40 x 2.65 x 2.90m / 1400kg
2 x Boxes: Each at 5.00 x 0.55 x 0.44 / 280kg