Over 160 Years of Experience at Pérez y Cía in Spain
13th May 2021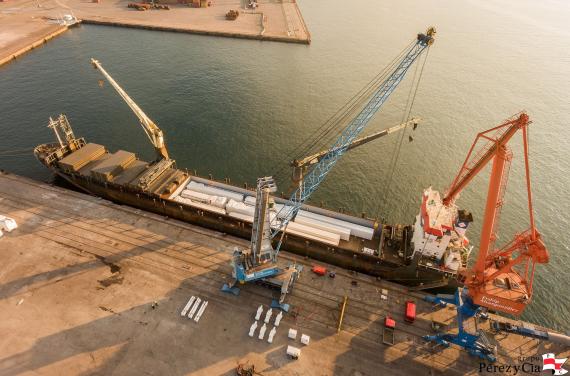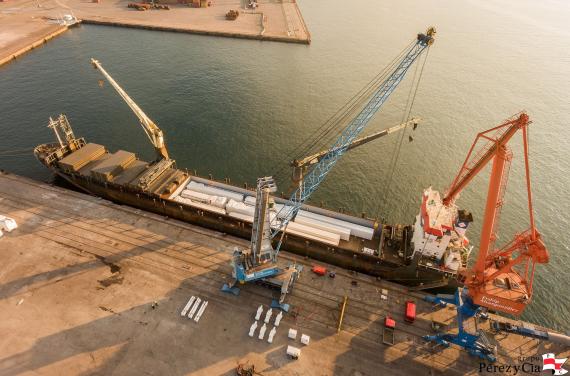 We are pleased to report A. Pérez y Cía S.L. are new members in Spain. The company have more than 160 years experience in shipping, dating back to 1853. They are one of the largest shipping and logistics groups in the country with 22 offices across Spain and the Canary Islands and headquarters in Madrid and Barcelona.
Pérez y Cía are already working with and were recommended by several PCN members and are ISO, FONASBA and AEO certified, offering a full range of project cargo, breakbulk, chartering, shipping, port, forwarding, agency and customs services.
Juan De Castro (Regional Manager) says; "We are specialised in handling project, breakbulk and bulk cargo. Our deep knowledge of the industry and an extensive experience and portfolio, along with specialised equipment, gives us the possibility to safely handle any kind of cargo with care."
"Our professional and efficient team provide tailor-made intermodal logistics solutions. Through our participation in many major large-scale projects, we have gained unique expertise in a range of industries including oil and gas."
"We are looking forward to working with the good partners of PCN!"
Pérez y Cía have handled many projects for ThyssenKrupp, sending passenger boarding bridges from Spain to destinations all over the world and taking care of the whole process. During the last 2 years, they have loaded 24 projects so far with the count growing - 8 shipments to the USA, 5 to Brazil, 3 to Mexico, 3 to Guadeloupe, 2 to Algeria, 2 to Ghana and 1 to Bermuda.
In this case, the impressive video and photos below show the loading operations of a shipment from Gijon in Spain to Boston Logan Airport. Their scope was from FOT Gijon to FOT Boston Airport, taking care of the inland transportation from the factory to Gijon Port, loading operations, sea freight to Boston Port, unloading operations from vessel to quay and road transportation from the port to the final destination at the airport.
---