Paolo Federici of Fortune (Italy) Honoured with Logistics Award
28th November 2014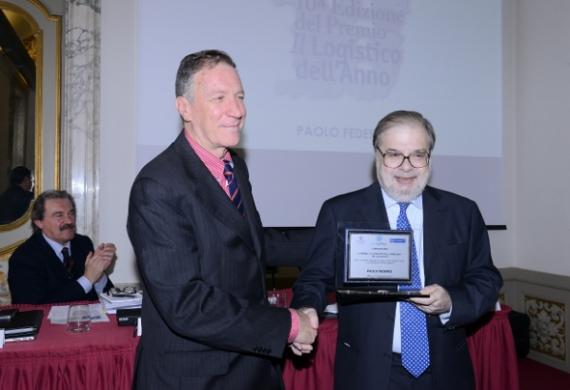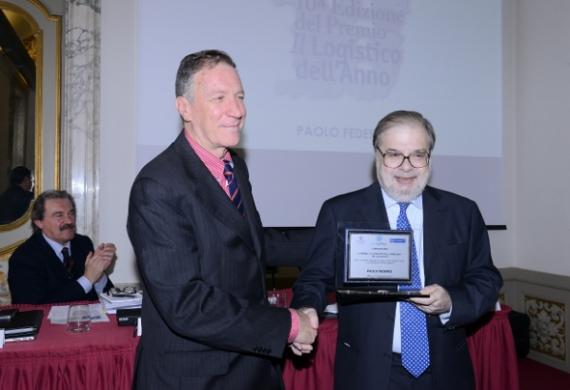 Fortune International Transport were established in 1991 and offer a full range of project cargo and heavy lift services. They have been reliable & active PCN members in Italy since January 2013.
Paolo Federici, the Managing Director of the company, has been awarded 'The Logistics of the Year' by the Italian Logistics Association 'AssoLogistica' www.assologistica.it. The commendation (one of only 5 awarded) was received for innovative efforts in the field of project cargo and in providing a valuable contribution to logistics culture in Italy. The ceremony took place at the 'Press Club' in Milan.
Paolo states; "I wish to extend my heartfelt thanks to the commission who decided I was worthy of the honour. I would also like to thank all the visitors to my blog (dedicated to logistics & transport) for reading, commenting and sharing the varied articles as this has allowed me to delve deeper into logistics culture". Below shows Paolo (left) receiving the award from Jean Francois Daher, Director of the Italian Logistic Association.