PCN Features on Front Cover of Il Messaggero Marittimo
21st May 2013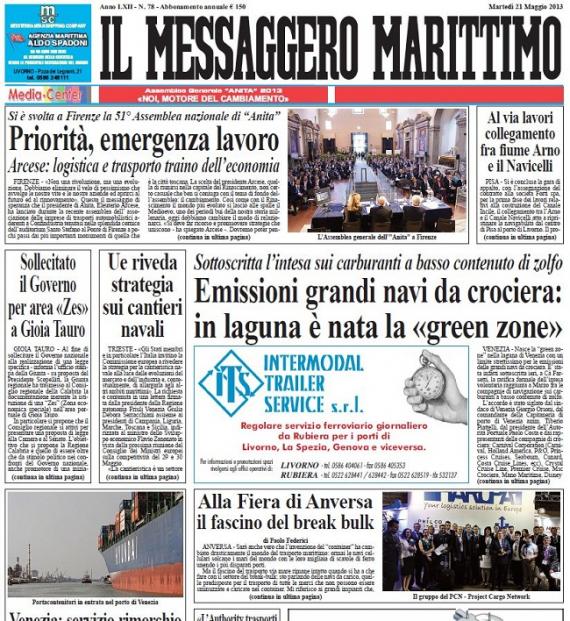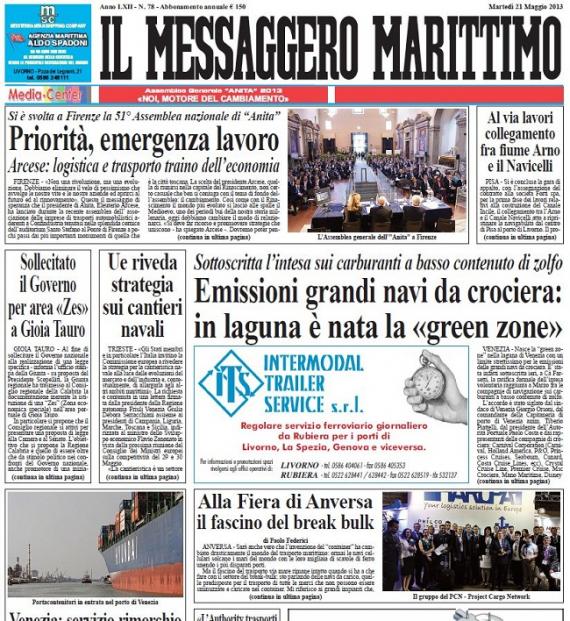 A photo taken of PCN Members at the recent Breakbulk Europe exhibition has made it onto the front page of Il Messaggero Marittimo,a specialized newspaper that reports the latest news and information to shipping agents, freight forwarders, transporters, industries, banks, importers & exporters.
Each edition covers news from the ports of Livorno, Genoa, Savona, Naples, Salerno, Marina di Carrara, Spezia, Ravenna, Ancona, Venice, Trieste, Gioia Tauro, Taranto and includes information on major Italian airports and specialist programs in economics, security finance, shipbuilding, motor vehicles, industrial vehicles and air transport.
Mr Paolo Federici of Fortune International Transport SRL (PCN Member in Italy) included the article in his blog, dedicated to the world of transport and logistics: Read Paolo's blog here. Paolo is also in charge of press releases on behalf of CONFAPITRASPORTI, an Italian Forwarders Association and teaches Transport and Logistics at the LIUC University.