Pinto Basto have Spent 250 Years Preparing for the Future!
10th February 2021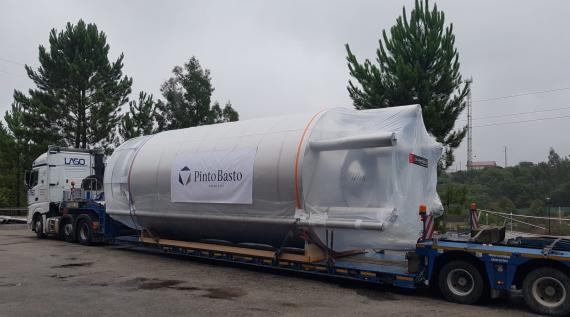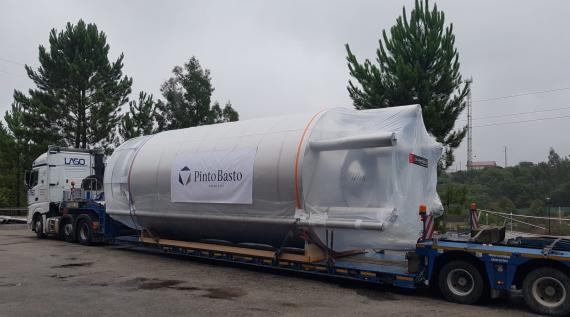 We are pleased to report Pinto Basto are new members in Portugal having already become members in Angola in May 2020. The company are celebrating their impressive 250 year anniversary with the slogan '250 years preparing the future'.
António Tavares Barreto, General Manager of Special Transports & Project Logistics says: "The Pinto Basto Group was founded in 1771 and our activities include project cargo, logistics (maritime, road & air), warehousing, shipping agents, chartering, liner services (representing NYK since 1923 as well as ZIM, SCI & BOCS among others), surveys and insurance (P&I Club correspondents).
We present competitive and effective solutions in transport and cargo management, offering a personalised service by carefully studying the project requirements, researching, evaluating and reaching out for the best options. Over the last 250 years, Pinto Pasto has handled many different types of special and big cargo.
As a liner of NYK RORO, regularly loading RORO as well as heavy & oversized cargo on MAFIs;
A team dedicated to the handling, chartering & brokerage of oversized & breakbulk cargo with close relationships with owners;
Regular discharging of big loads with BOCS including timber & logs with complete coordinating of the vessel, cargo & logistics (documentation, stevedoring, port handling, customs & delivery). "
The photos in the gallery below show a recent project handled by Pinto Basto at the end of 2020 and beginning of 2021 involving 10 tanks (plus accessories), each with dimensions of 10.5 x 3.5 x 3.7m and a weight of 7tn. Their scope of work included full coordination & door-to-door handling, lashing, pre-carriage, port handling, transloading at the port onto roll-trailers and the special transport delivery to the final destination.
"In order to take advantage of the group's know-how and synergies, Pinto Basto has opened a business unit focused on and totally dedicated to project cargo. The team is highly-specialised with a strong core in oversized and heavy lift cargo."