Polaris Report Receiving & Local Handling in the UAE
1st October 2021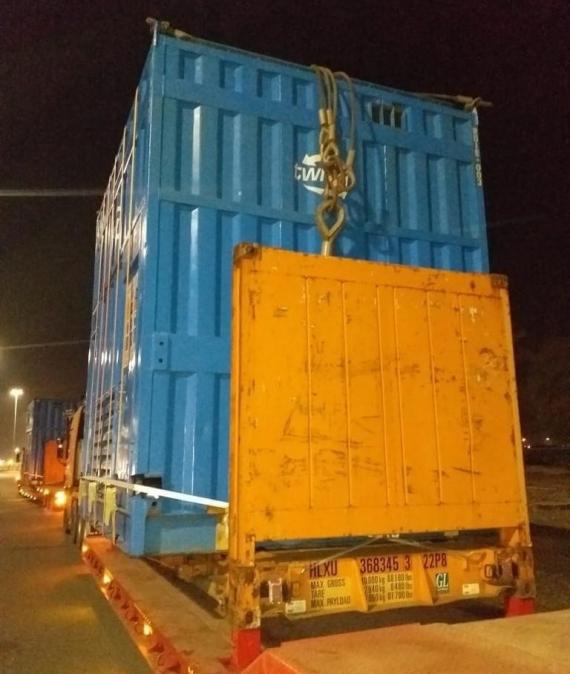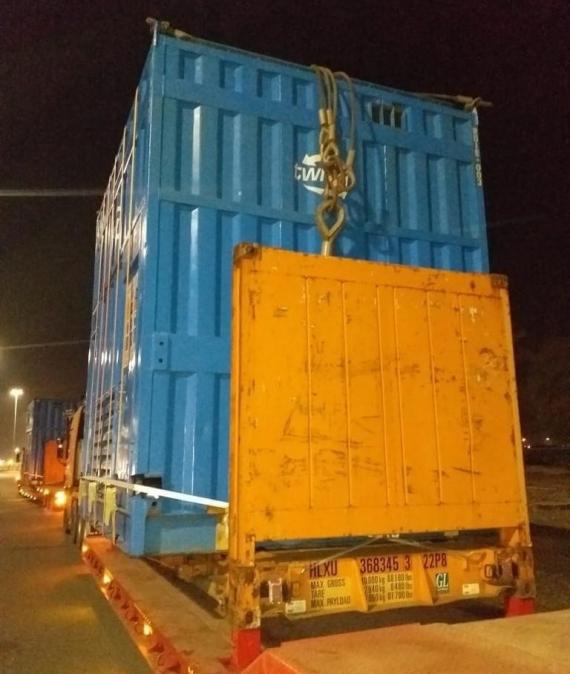 Polaris Shipping Agencies (members in the UAE) were entrusted with the receiving and local handling of a shipment consisting of a Roto Mill Module along with accessories. The shipped arrived in Abu Dhabi from Southampton in the UK on 2 x 40' and 2 x 20' flat-racks after necessary dismantling to be accommodated on a container vessel. The biggest piece had a cargo width of 3.50m and height of 4.55m.
As their scope included the door delivery and with a maximum height restriction of 5m officially allowed on UAE roads, the experience team at Polaris arranged for a careful and detailed route survey prior to the vessel's arrival which was given the go ahead with necessary approvals from authorities. The required equipment and trailers, including special low loaders, were positioned alongside the vessel with special permissions from the Port Authority to avoid any delay in the operations. On completion of all formalities, the shipment was transported overnight with the required escorts and delivered to the receivers on time.
"Polaris Shipping Agencies have been in business since 1992 and is a leading agency and project logistics company in the UAE, offering diversified services to an established and global customer base. We represent several reputed European heavy lift carriers as port agents in the Middle East and Persian Gulf ports, giving our partners and customers the convenience of dealing with a single point of contact.
The experienced project team at Polaris offer dedicated account management and listen to each client's needs and requirements carefully for tailor-made solutions for project cargo and heavy lift movements. For more information, please contact Mr. Rajesh Damodaran (BDM) on rajesh@polarisdubai.com."