Procam Complete Transport of Cargo for Hydro-Electric Power Project
22nd August 2016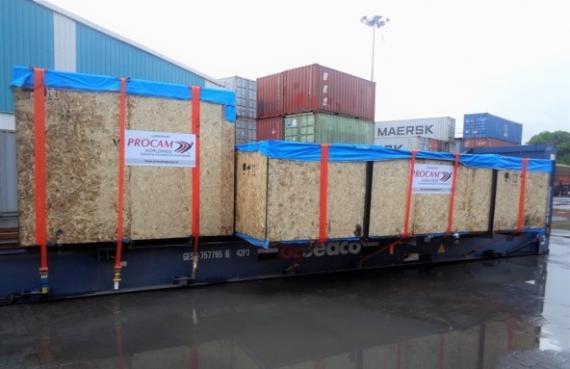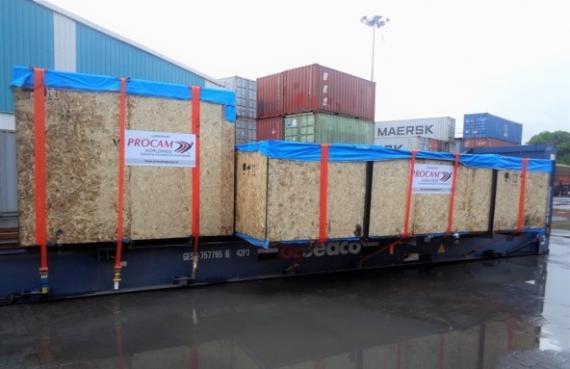 Procam Logistics in India have recently completed the transport of cargo for the 'Thanh Thuy Hydro-Electric Power Project' in Vietnam.
The cargo was transported door-to-port from India to Haiphong Port in Vietnam and this is the third successful hydro-electric power project that Procam has handled recently.
The job involved extensive coordination to undertake the pre-carriage of 43 packages of project cargo from 6 locations in India on both hydraulic and normal trailers as well as the consolidation of the cargo at India's major ports (such as Nhava Sheva and Chennai) and intensive planning for the stuffing and loading processes as per the scheduled timelines.
The maximum dimensions of the pieces on the flat-racks (as photographed in the gallery below) was 5.1m high and 2.7m wide. The 2 heaviest loads were the generators at 53mt each which were shipped on the breakbulk vessel 'M/V Diamond Star V564E' from Chennai Port to Haiphong Port.
The challenges of the shipment which were overcome with the expertise and experience of Procam Logistics included:
Arranging a suitable spreader and engineering the lift for port operations & breakbulk vessel loading
Unfavourable weather conditions at the time of the stuffing & loading operations
Consultation on customs documentation with shippers for cross-boundary benefits
Haiphong Port is not a regular port of call for breakbulk & RORO vessels
Coordinating with shipping lines and breakbulk vessel owners to ensure planning, times and available vessel schedules as the entire cargo had to be delivered within 30 days from door-to-port.