Procam Logistics Moves 24 Windmill Blades from China to India
20th April 2016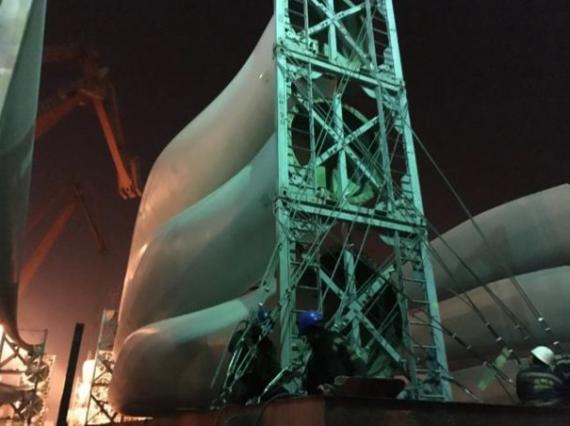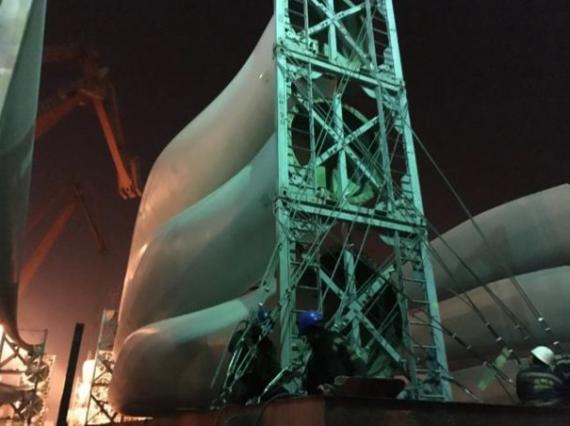 Indian PCN members, Procam Logistics recently undertook a project involving 24 windmill blades from Quinhuangdao in China to the Ratlam District of Madhya Pradesh via Kandla Port in India.
The 8 sets of rotor blades (3 per set) were transported for an Indo-European manufacturer of Wind Electric Generators and Procam performed a door-to-door movement including pre-carriage in China. Each blade measured 42.29m in length and the total volume shipped was 8,304cbm.
Director at Procam Logistics, T.G. Ramalingam explains; "The blades were transported from the supplier's location on specialised equipment and offloaded at Qinhuangdao Port (China) where they were loaded and lashed to be shipped to Kandla Port in India. Since the cargo was very lengthy, the utmost care was taken during the loading to ensure a safe and secure operation.
As planned, all the blades were stowed on vessel's main deck and hatch cover. The blades with frames were stacked in 3 tiers and it was a big challenge to lash them securely. Therefore, double-side cross bar lashing was completed with every frame on both sides. The ship's particulars are outlined below:
Name of Vessel: M/V 'Sea Wellington'
Port of Registry: Panama
Kind of Vessel: Bulk Carrier
Gross / Net Tonnage: 23,257 / 13,690
LOA / Breadth / Depth: 179.99m / 30.50m / 15.80m
As soon as the cargo was received at Kandla Port, we began the onward movement to the final site in the Ratlam District on specialised extendable blade trailers."
Photographs of each stage of the operations can be view by clicking on the below gallery.