Procam Wins Excellence & Leadership Awards
15th January 2019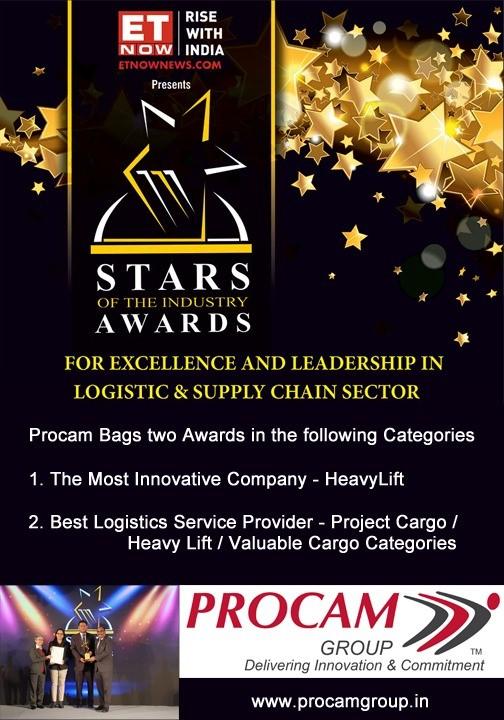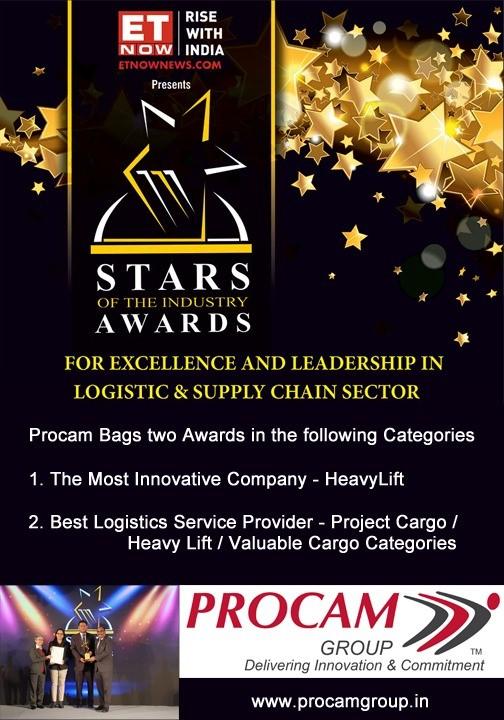 Ending the year with great enthusiasm and gratitude, the Procam Group bagged two awards in December, 2018.
These awards were presented by the Economic Times - ET NOW "Stars of the Industry Awards" for Excellence & Leadership in the Logistics & Supply Chain Sector.
Procam found success within the following categories:
The Most Innovative Company – Heavy Lift
Best Logistics Service Provider – Project Cargo/Heavy Lift /Valuable Cargo
A spokesperson from the Procam Group gave their thanks:
"We thank all our Global Network Partners, Business Associates & Clients for their continued support which greatly contributed to our winning these honors."