Ramps Logistics Awarded Exporter of the Year by the Trinidad & Tobago Energy Chamber
7th February 2017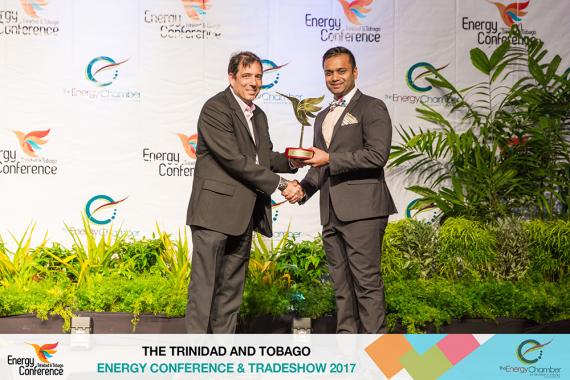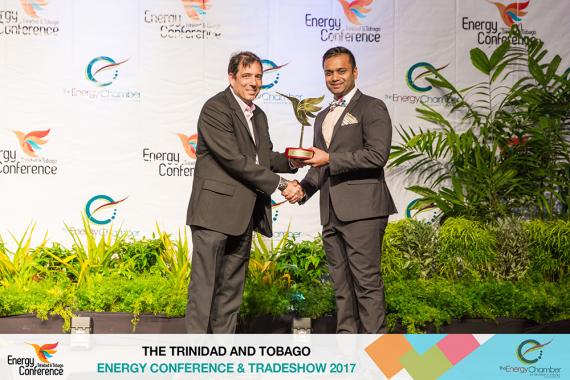 PCN members in Trinidad and Tobago, Ramps Logistics started business in 1985 and are located in the Port of Spain. The company are delighted to celebrate being named Exporter of the Year by the Trinidad and Tobago Energy Chamber.
The Exporter of the Year award was received by Ramps Logistics at the Trinidad and Tobago Energy Chamber Annual Conference held at the Hyatt Regency. Operations Manager, Rudy Rampersad comments; "Receiving this award is very humbling to us as it recognises our commitment to customer service and dedication to client satisfaction. We remain centred in building and expanding industries regionally with a deliberate focus on the relationship with Trinidad and Tobago, Guyana and Suriname. We firmly believe that the PCN network are the true embodiment of this shared passion given the healthy work history and vision of the members.
The photo on the right shows Mr. Douglas Boyce, Chair of The Energy Chamber's Energy Services Committee presenting the Exporter of the Year Award to Mr. Shaun Rampersad, Chief Operations Officer at Ramps Logistics.
Please also click here for a video from Ramps Logistics about the company and award.
http://www.youtube.com/watch?v=wa0JVkZoYzc