Ramps Secures Cross Border Logistics Project for Suriname Exploration Well
16th July 2020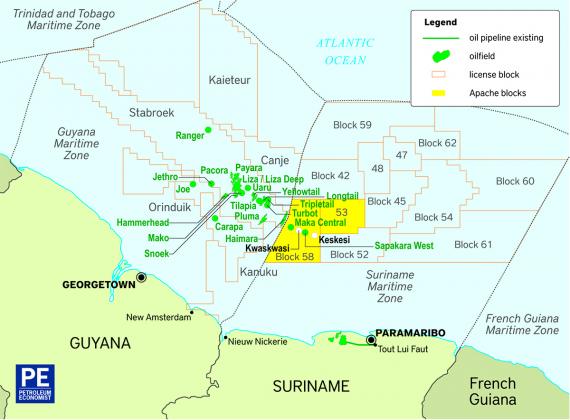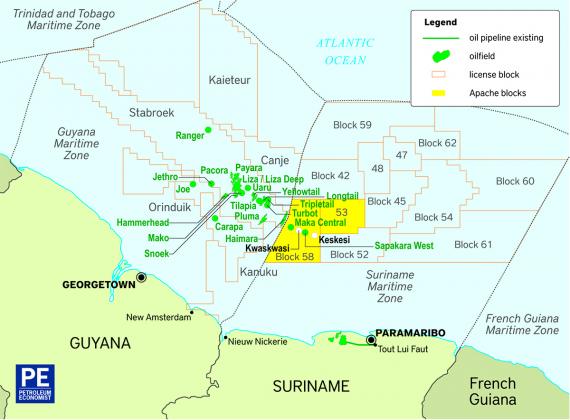 Ramps Logistics (members in Guyana, Suriname and Trinidad & Tobago) are pleased to report they recently secured the opportunity to provide fully integrated logistics for Malaysian Oil and Gas Giant, PETRONAS.
"In April 2020, Ramps Logistics secured a fully integrated contract with PETRONAS Suriname E&P B.V. (PSEPBV), a subsidiary of PETRONAS for its upcoming drilling campaign for Sloanea-1 well in Block 52, Suriname, covering logistics and shorebase operations across Trinidad and Suriname. PETRONAS is the custodian of Malaysia's oil and gas resources and a Fortune Global 500 energy company with presence in over 50 countries.
On the heels of Guyana's immense E&P success and Apache's recent discoveries in Block 58, Suriname's offshore acreage promises major opportunities. Drilling is expected to commence in Q3/Q4, 2020. The drilling services will be provided primarily out of Trinidad, from which the supply vessels will move all pipe, casing, drilling fluid, cement and other tools to the rig off the shore of Suriname. We will supply shorebase in Trinidad and provide logistic services such as clearance and permits for all vessels, customs brokerage, immigration and other personnel logistics, as well as a range of 3rd party services including fuelling, cargo carrying units (CCUs) and waste disposal in both Trinidad and Suriname.
Since 2015, Ramps has provided the full complement of cross-border logistics services to companies such as ExxonMobil and Tullow, in support of their exploration and development drilling in Guyana. Ramps has also managed similar cross-border projects for Tullow Oil and Kosmos Energy in Suriname during 2017 and 2018.
Ramps Logistics is a leading provider of freight forwarding and supply chain management services. For over 30 years, we have been offering transportation and logistics solutions. Our customized technology and solutions support the way our customers want to do business wherever they are in the world."
Kevin Julen, Ramps Logistics' Suriname Country Manager, added; "We are excited to work on this project with PSEPBV and are enthusiastic about the emerging oil and gas industry in Suriname".