Rolando Alvarez of Upcargo Announces Panama for the 2022 FIATA World Congress
18th October 2019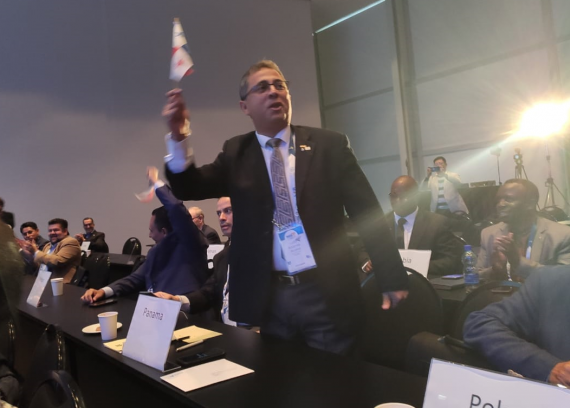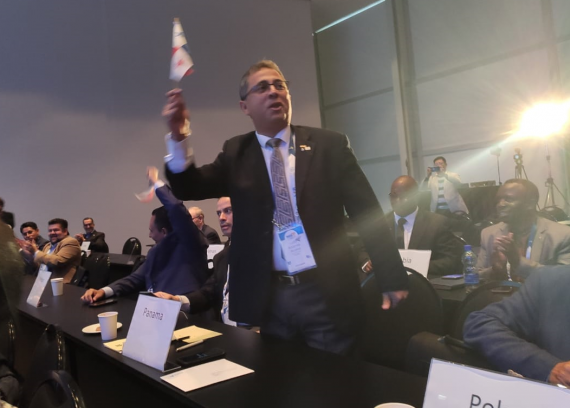 Mr. Rolando Alvarez, President of Upcargo (members in Panama) and also President of the Panamanian Association of Freight Forwarders, announced at the 2019 FIATA World Congress held in Cape Town in South Africa earlier this month, that Panama has been chosen to host the 2022 FIATA World Congress.
The FIATA World Congress is a global event that brings together the freight and transportation industry of the world each year.
Rolando, photographed right during the announcement, comments; "The congress is expected to generate an important economic injection to Panama due to the tourist movement and boost to the international transportation and logistics industry. We are very happy with the news!"
More photos of Rolando at the 2019 Congress can be viewed in the gallery below.