Royal Cargo Vietnam Delivers for Hydro Power Project
20th August 2020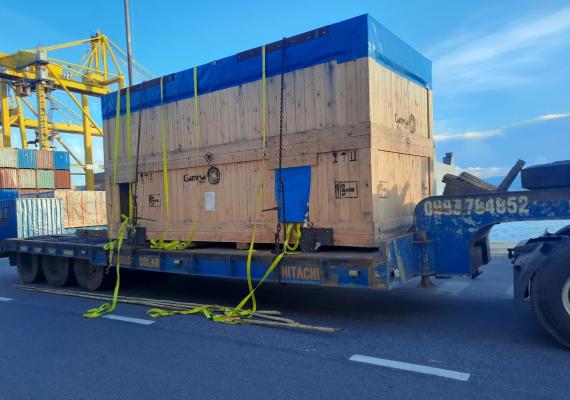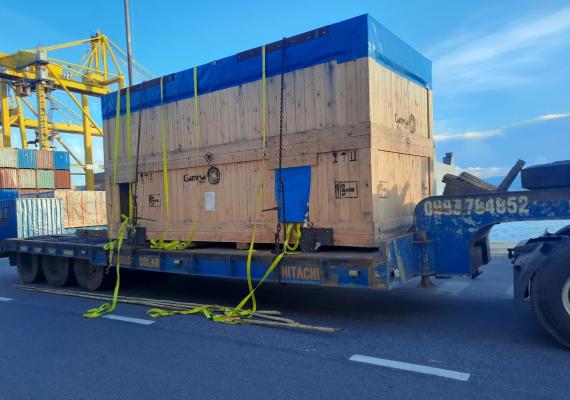 Last week, Royal Cargo Vietnam completed a project for the Rào Trăng Hydro Power No. 3 site in the Quang Tri Province in the middle of the country. The cargo consisted of 13 wooden cases holding two complete sets of generators, shafts and accessories at 135tn / 300m3.
The scope of work handled by Royal Cargo Vietnam included:
Customs clearance at Tien Sa Port, Da Nang.
Loading to trucks at port and lashing.
Inland transport from the port to the Rào Trăng site at a distance of around 300km - 6 low-beds and prime movers over 2 trips.
Unlashing and unloading at site.
The delivery was completed on time to the complete satisfaction of all parties thanks to the team at Royal Cargo Vietnam.
N.V. Tuan (General Director) concludes; "This project was handled under very difficult conditions with the whole of the Da Nang area, including the port and roads, in strict isolation due to COVID-19. The Rào Trăng River is a tributary of the Bo River, flowing in the Phong Dien District, Thua Thien, Hue Province. By the end 2020, the hydropower cluster will be finished with a total installed capacity of 89mw."
The gallery below shows photos of the project.