ScanProTrans & Premier Global Logistics Deliver Urgent Booking
13th April 2021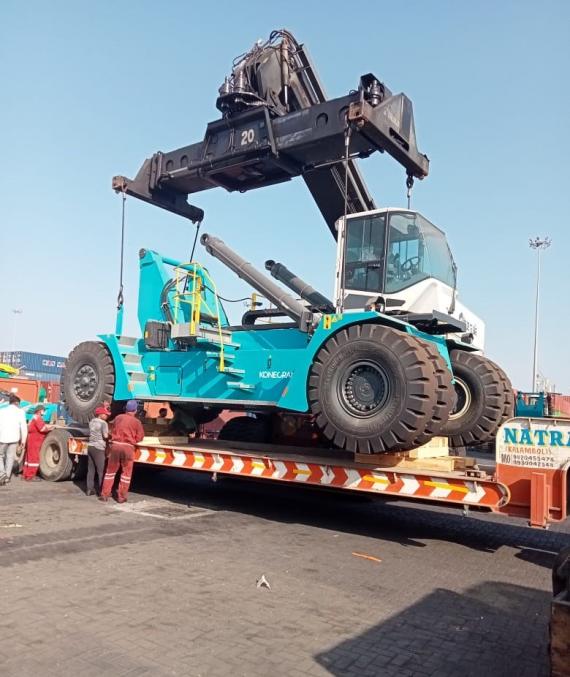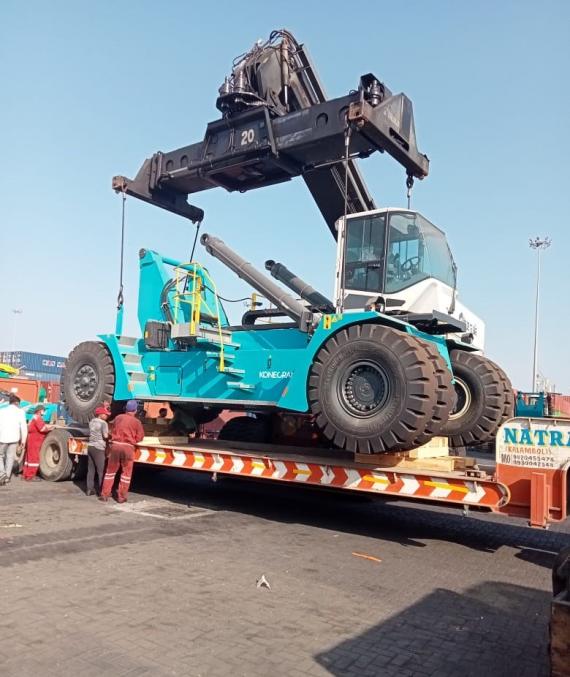 ScanProTrans recently received a very urgent booking for 6 units of Konecranes reach stacker mobile cranes from Sweden to GDL Mumbai in India.
Managing Director at ScanProTrans, Attila Vass explains; "The major problem was the buyer's expiring import license at the end of March with the request received at the end of January. In order to make it in time we had to ship out everything from Sweden before mid-February, but because of the shipping line's reduced capacity from Sweden due to Coronavirus, our first obstacle was to get space and equipment for the units.
CMA-CGM showed great support and put a high priority on the shipment, but even then, we were not able to make the shipment of 6 in one lot and had to divide to two lots of 3 units."
"PCN member, Premier Global Logistics and Prashant at the company was our local partner in India and they also showed superior support in all matters, all for a reasonable price. Despite some small and big problems, they solved them all whilst in good contact with the buyer, the shipping line's local office and the Indian authorities. All the cargo was delivered to GDL CFS safely, on time and without any damages."
"In the name of ScanProTrans, I would like to thank both CMA-CGM and Premier Global Logistics, especially Prashant, for the professional job done."