Sovereign Logistics with Delivery of GRT Tank
13th July 2017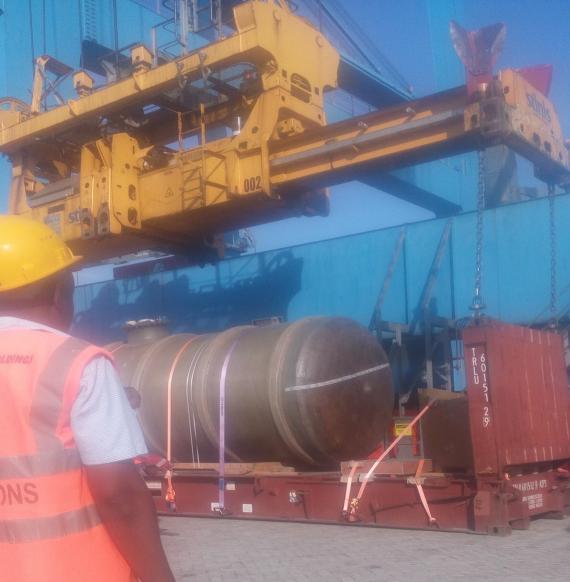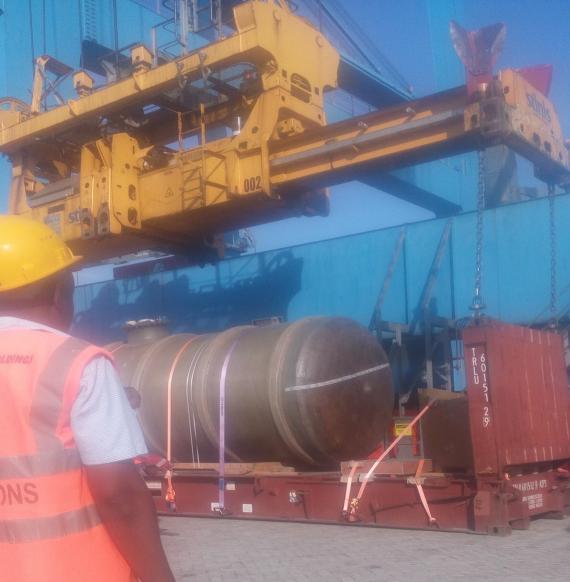 Sovereign Logistics are members in Kenya and were recently contracted to customs clear and deliver a GRT tank from Mombasa Port to Ruaka in Kiambu County as photographed below.
The scope of work involved:
Coordinating customs procedures including documentation;
Route planning and surveys to reduce delivery costs, ensure an efficient & smooth delivery and avoid unnecessary damages;
Sourcing the right truck to move the cargo. Due to excellent relationships with various transporters, Sovereign managed to secure a low-bed trailer matching the height and road axle weight requirements;
Securing the relevant permits and certificates for the road haulage as per regulations;
Coordinating the delivery of the cargo from Mombasa Port to Ruaka at a distance of approximately 512km.
Pauline Karwirwa of the Logistics Department at Sovereign Logistics explains; "The documentation and customs processes ran smoothly, facilitated by the good business relationships we have with various stakeholders (Kenya Revenue Authority, Kenya Ports Authority etc). As our C&F department is AEO certified, we also managed to secure the direct release of the shipment by customs. Then, we supervised the discharge of the entire shipment from the vessel to the waiting truck at quayside, deploying extra teams to oversee the cargo unloading and loading.
Due to the out-of-gauge dimensions of the tank, the transport required a low-loader as well as pre-arranged permits and an escort. The challenges encountered during the move included regulations on axle load limits and restrictions on daylight travelling only (06:00 - 18:00) with speed limits of 40-50kmph, enforced by the Kenya National Highway Authority."
"After the safe and well-coordinated trucking from Mombasa Port to the site in Ruaka, we successfully delivered the cargo and we are currently working on similar projects for new plants based on the same model."
Sovereign Logistics Ltd is ISO 9001:2015 and AEO certified company.