Two Milestone Moments at Origin Logistics in Turkey
4th November 2019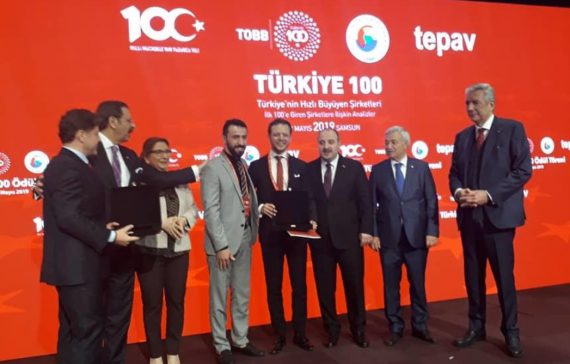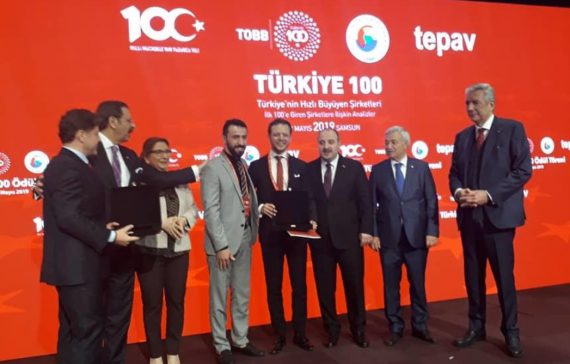 Origin Logistics are pleased to report they have been selected as one of the 'Top 100 Fastest Growing Companies in Turkey'.
Turkey's Top 100 Fastest Growing Companies were identified in collaboration with TEPAV (The Economic Policy Research Foundation of Turkey) and TOBB (the Union of Chambers and Commodity Exchanges of Turkey) and Origin Logistics took their well-earned place in the list.
Mustafa Varank (Industry and Technology Minister) and Ruhsar Pekcan (Trade Minister) presented the reward at the ceremony in Samsun as photographed in the gallery below. Origin Logistics was represented by Ankara Branch Manager, Gencay T. Kuru and Operations Specialist, Ali R. Isleyen, who are the oldest employees in the company. Gencay started his career as an intern at a well known liner shipping company where he met Origin Logistics Managing Director, Yüksel Kahraman. He has been with Origin Logistics since the establishment of the company, along with Ali, and is now running one of their main branches.
Metin Elmas at Origin also comments; "Another proud moment has also come recently as we have achieved a lot in a short time and reached 5,000 TEUs per month exported from Turkey. We would like to thank to all of our customers and partners for their support!"