W.I.S. are Chartering Vessels for Large Pipes Project
7th September 2017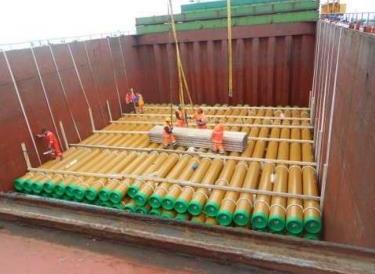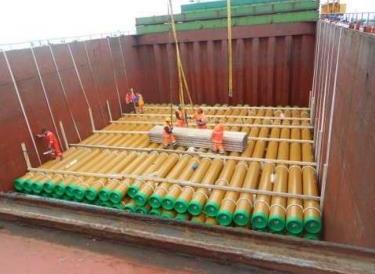 W.I.S. (members in Italy) are handling an ongoing project for the delivery of 35,000mtns of pipes to Tengiz in Kazakhstan.
This full chartered vessel is number 3 of an estimated total of 10-12 vessels to deliver the large quantity of pipes. The pipes are picked up in Northern Italy and transported to the Port of Loading, Chioggia in Venice before shipping to Aktau in Kazakhstan and onto the final destination of Tengiz.
The W.I.S. services included the pick-up of cargo by standard tilt and flat-bed trailers, complete handling, storage until consolidation of all cargo was completed, customs formalities, vessel agency & preparation and the provision of manpower, equipment, material and supervision for the loading, lashing, securing and dunnage of the cargo according to the strict handling instructions provided by the client. Please click below for photos of the operations.