Welcoming Schryver de Colombia as New Members!
5th June 2020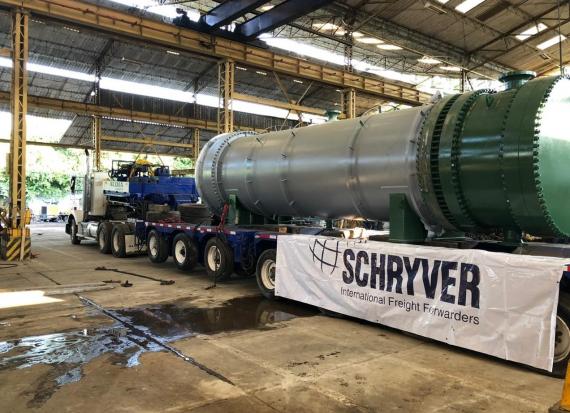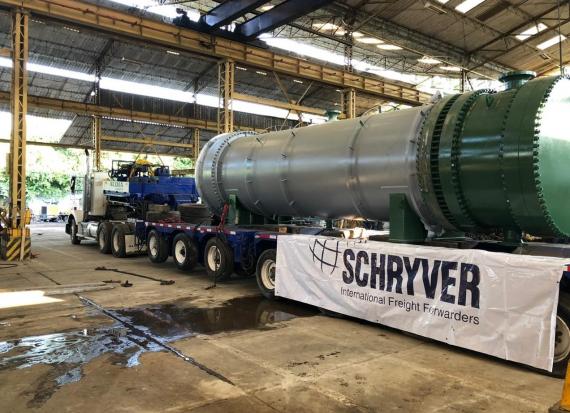 We are pleased to welcome Schryver de Colombia S.A.S. as new members! The company are already members in Ecuador and were established in Colombia in 1993. Their Colombian offices are in Bogota, Cartagena and Medellin.
Holding IATA, ISO 9001 and BASC certification, they were also given references by current PCN members. Their main services include project and OOG cargo, heavy loads, full air charters, ocean freight (FCL & LCL), trucking, air freight and warehousing with specialist experience in the oil & gas and power & energy sectors.
Photographed in the gallery below is a recent project handled by Schryver of 8 units of heat exchangers for the oil industry from Colombia to Ecuador. The 8 heat exchangers were handled in 4 lots with 2 units per lot.
The pick up for the cargo was Yumbo (just North of Cali) in Colombia with the final destination at Quito, Ecuador. Business Development Manager at Schryver de Colombia, Joel Rohr explains; "The big challenges for this project were the size and weight of the cargo, customs formalities and the restrictions due to Covid-19. Due to these challenges, it was required to ship some pieces from the Port of Buenaventura to Posorja (near Guayaquil) instead of a direct transport via road.
Whilst the 2nd and 3rd lots could be transported directly by road in March and April, the 1st (due to customs restrictions) and 4th (due to COVID-19 border restrictions as 14 days quarantine for drivers was in place) lots had to be shipped via ocean."