Wilhelmsen UAE Handle FRP Shipment to Bangladesh
31st October 2019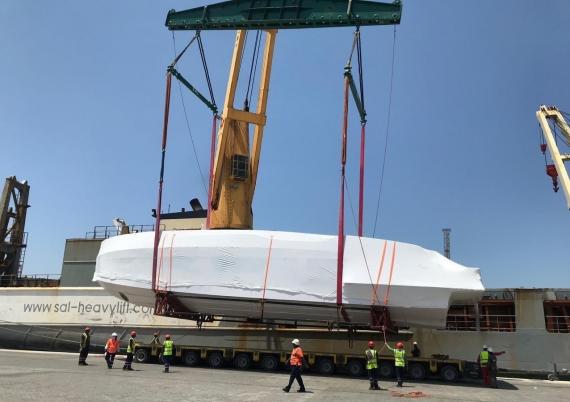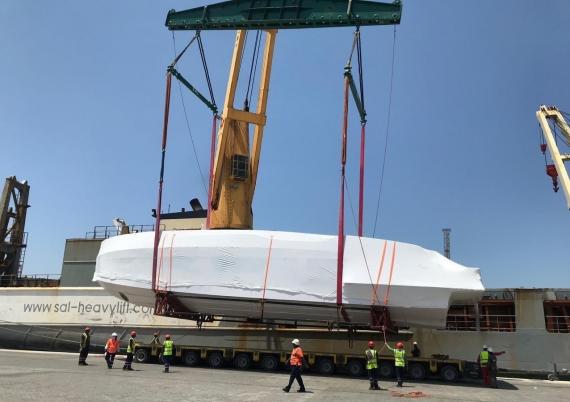 The Wilhelmsen UAE Ocean Desk recently arranged the shipment of 2 FRP (fiberglass) boat hulls (Duretti 75) from Jebel Ali to Chittagong in Bangladesh as photographed in the gallery below.
Sanju Manayani at Wilhelmsen explains; "Since there was a letter of credit involved, the charterers had to ship the two units before a certain date. They were promptly fixed on the heavy-lift vessel, M/V Annemieke, before the required deadline. At the POD, the cargo was smoothly discharged onto the barge of the consignee all within the required transit time."
"Based on connectivity and ease of doing business Jebel Ali is a major port where we offer a full scope solutions of customs clearance, documentation and ocean transportation to onward locations. No matter what your cargo is, you can entrust us with logistics needs."