WSS Project Team Handles Movement of Delicate Packaging Machine
15th November 2017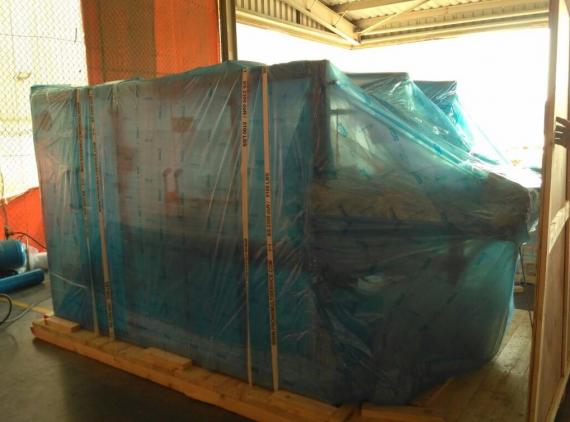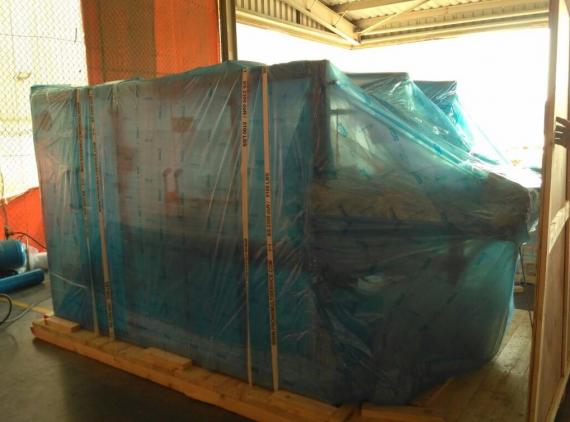 The project team at Wilhelmsen Ships Service (WSS) have recently handled the movement of a delicate teabag packaging machine plus it's accessories in the UAE.
The scope of work included:
Survey of the machine at its location inside the operational factory to recommend a transfer route for shifting, exit door, loading ramps, the truck route to the Wilhelmsen warehouse, offloading ramp, and the storage & packing location in the warehouse;
Liaising with the factory's HSSE, technical and production teams, shifting crew and transportation team to shift the machine safely within the allotted time;
Shifting the machine using pallet trolleys, caster rollers & supporting beams;
Receiving the machine from the factory loading ramp, transporting the machine to the Wilhelmsen warehouse and offloading using a hydraulic truck;
Shifting the machine to the warehouse packing location and performing the packing & crating;
Liaising with customs authorities for processing Free Zone transit out Bill of Entry;
Loading the packed machine & accessories on a cross-border truck;
Processing Free Zone transit out export documentation along with Certificate of Origin;
Processing customs & Criminal Investigation Department inspection and clearance.
See the gallery below for photos of the cargo. Wilhelmsen once again ensured the proper coordination between all parties for the timely movement of the shipment.