WSS Ship 3 Surface Miners from Oman and the UAE to Bahrain
7th December 2016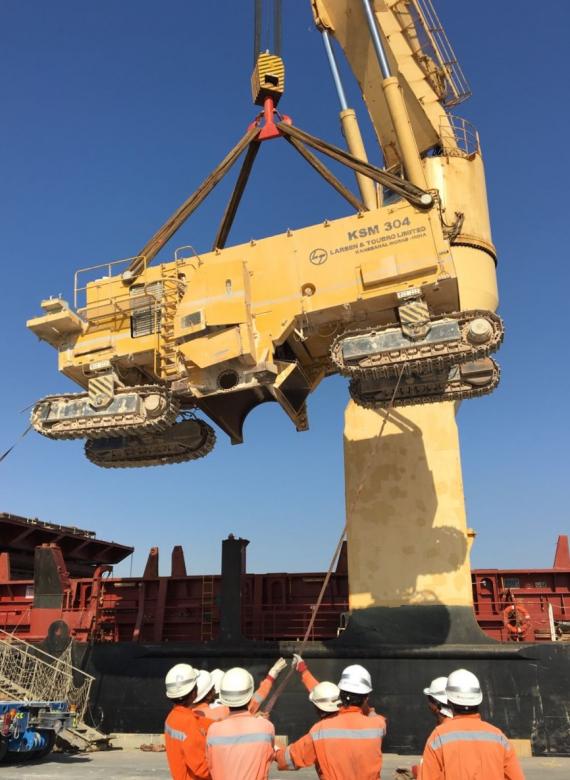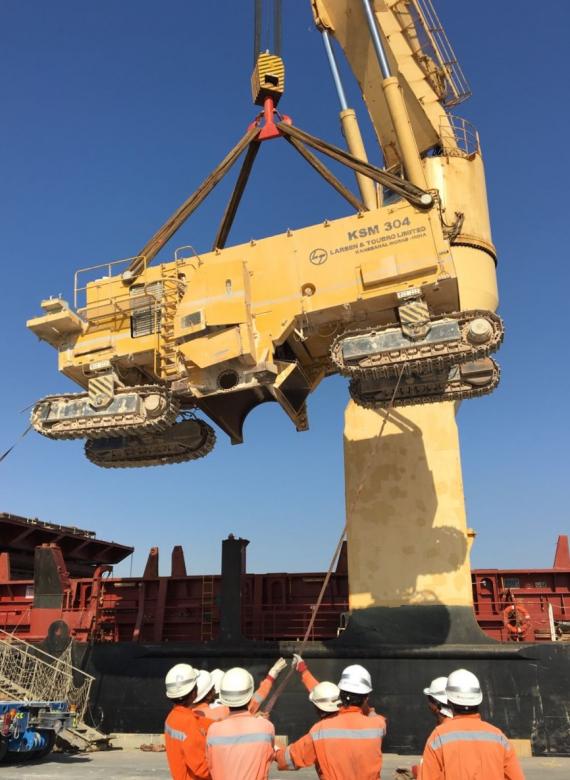 Wilhelmsen Ships Service (WSS) are pleased to share a recent successfully completed project of heavy equipment loaded at the Ports of Salalah (Oman) and Al Hamriya (UAE) and shipped to Bahrain.
The cargo consisted of 3 surface miners, 2 from Oman and 1 from the UAE, each weighing 115mtns. The WSS offices in Oman and the UAE coordinated to load the 3 units on-board the heavy lift carrier, MV. Fanja.
The WSS teams managed the entire project operation for the shipment in Oman, the UAE and Bahrain. As well as the shipping, their services also covered:
Lift & Discharge Operations & Port Call Pre-Planning
Vessel Service Pre-Planning
Arrival Arrangements
Arrival Clearance
Monitoring of Vessel Operations
Vessel Boarding
Departure Arrangements
Coordination with Shipper & Port for Smooth Loading & Unloading
ETA, Arrival, ETD & Noon Reports
Timely Documentation Arrangements Avoiding Detentions and Ensuring the Ease of Customs Clearances
Even though the cargo was used equipment which required special handling, the WSS experienced teams coordinated excellently with the shipper, vessel master and port operators to ensure the cargo loading and unloading was completed safely and on time.
"WSS are PCN members in Oman, the UAE and Senegal and deliver the right project solutions required for cargo - big or small."
Some photos of the project are shown in the gallery below.