WSS UAE Handle Shipping of Construction Equipment
18th October 2017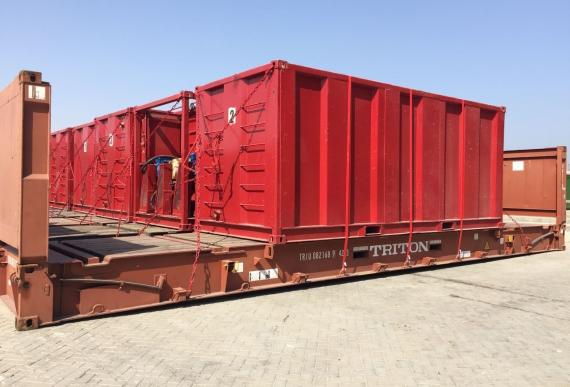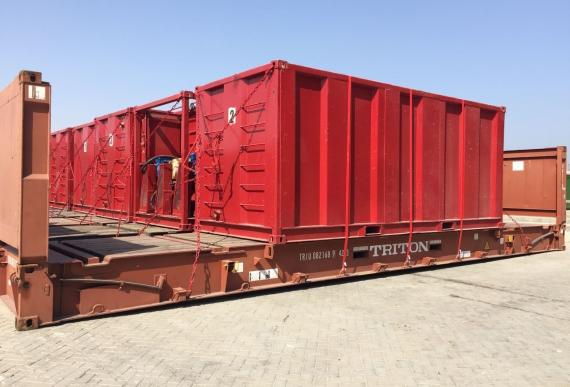 Wilhelmsen Ships Service (WSS) in the UAE have handled the demobilisation and shipping of construction equipment to La Havre in France and Casablanca in Morocco.
The shipment consisted of equipment & accessories imported to UAE for a construction project which was now being demobilised and shipped to the next project locations. The cargo secured in 40'FR and 20'OT containers is photographed below.
The WSS UAE project team's scope of work included:
Survey of the cargo at site to plan the number & type of containers as well as the loading, lashing & securing requirements;
Coordination of site access & permits to position equipment & personnel;
Arranging the required rigging, lashing & securing personnel on site;
The transport of empty containers to the site & the return of full containers to port upon completion of loading;
Processing of export documentation including customs inspection for return shipment which arrived in the UAE on a temporary import basis;
Sea freight from Jebel Ali to Casablanca & Le Havre Ports.
WSS ensured the proper coordination between all parties and the timely movement of the shipment. Based on this good performance, WSS have been awarded a subsequent lot and are looking forward to handling the next shipment.