WSS UAE Project Team Handles Passenger Ferry Boats in Dubai
12th October 2016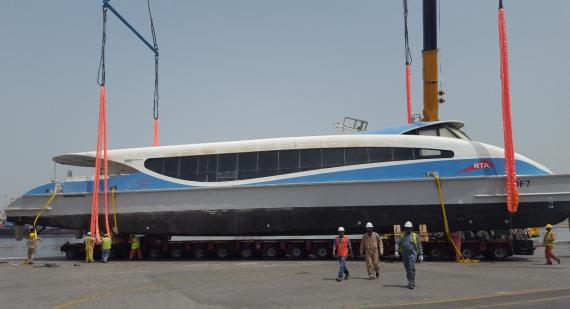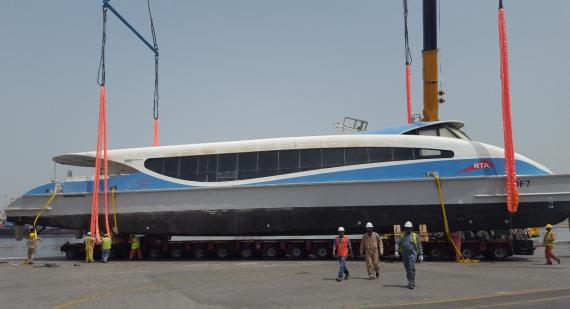 Wilhelmsen (WSS) are PCN members in the UAE, Oman and Senegal. The project team at WSS UAE have recently handled a shipment in Dubai of 4 passenger ferry boats each weighing 65tns.
Each boat (photographed in the gallery below) measured 32 x 6 x 6.9m and their scope of work included import clearance, port handling, loading out from the yard using SPMTs, transport to Jebel Ali Port and discharging into the water using a tandem lift of 2 x 300tn cranes.
The WSS UAE Project Operations Team ensured proper coordination between customs, port operations, port HSSE team, port marine team, crane operators and transporters for the timely receiving, shifting, customs clearance & discharging of the boats into the water.