WSS UAE with Return Shipment of Rail Wagon Vacuum System
30th August 2017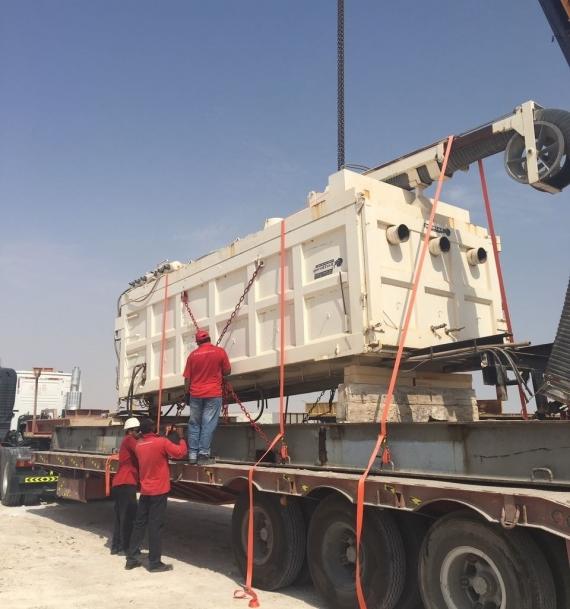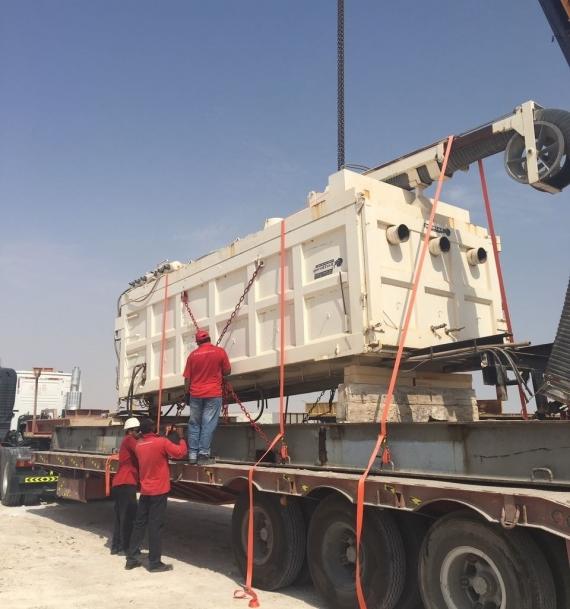 Wilhelmsen Ships Service (WSS) have handled the return shipment of a rail wagon vacuum system and its accessories from the UAE to Genoa Port in Italy.
The shipment consisted of rail wagons, a vacuum system machine, a vacuum generator and accessories - please see below for photos. It was the first return cargo of an Italian rail contractor.
The WSS UAE project team's scope of work included:
A survey of the cargo at the project site (around 300km from Abu Dhabi city) to understand the number and type of containers required as well as the loading, lashing and securing requirements of the cargo.
Coordinated the site access and permits to position the equipment and teams.
Arranged required cranes and forklift as well as the rigging, lashing and securing on site.
The transport of empty containers to the site and return of full containers to the port upon completion of loading.
Processed export customs documentation of the return shipment.
Sea Freight from Khalifa Port in Abu Dhabi to Genoa Port in Italy.
WSS ensured an excellent coordination between all parties for the timely and safe movement of the shipment and will be working with the happy client on further shipments.