Cranes Shipping from Egypt to Buenos Aires, Argentina
15th October 2018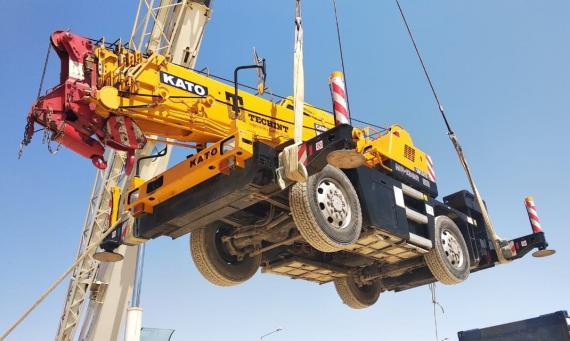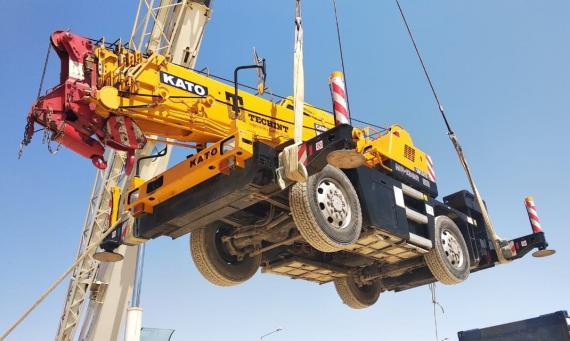 First Global Logistics is continuing to find success with OOG cargo by handling a full door-to-port shipment of cranes from Egypt to Buenos Aires, using their contracts with the two largest container carriers MAERSK & CMA for the shipments. The first shipment features a Skytrak Telehandler (610-275-285 cm / 12,500 kg) & Electro-compressor (320-250-200 cm / 2500 kg) and the second contains a Kato Crane (800-260-300 cm / 15,000 kg).
First Global Logistics were hired by their client to ship the 2 cranes via 2 separate shipments:
Sending Empty FR to site at South Cairo to load the OOG cargo with cranes
Sending their team for lashing and securing the cargo on 40' FR
Trucking Full 40' FR to Alexandria port
Freighting from Alexandria port until CFR Buenos Aires, Argentina Port
"This shipment was secured thanks to our meeting with Mr Kollatt Muhajiz at PCN's last Annual Summit by procuring a special contract between CMA & First Global for their OOG movements with CMA-CGM."