September 2017 Digital Newsletter
1st September 2017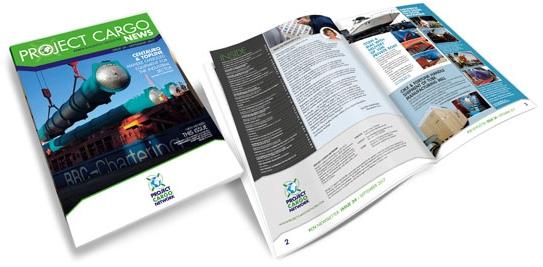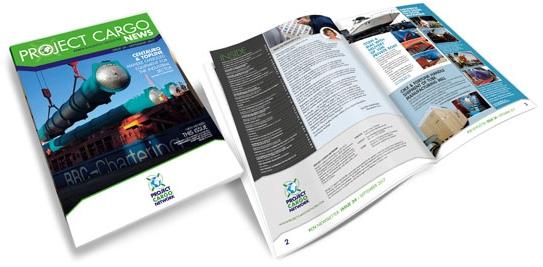 Wow! It has been a busy summer in the UK at the PCN Head Office!

Please click here to read the latest edition of our Digital Newsletter - we are incredibly proud to boast over 30 pages packed full of news ... and an exciting new feature!
During July, the PCN Head Office was visited by ISOZert as they carried out ISO 9001 Quality Management System and ISO 14001 Environmental Management audit inspections. Renewal of the certification requires continual development and improvement of business processes and we were delighted to pass with flying colours! It was particularly important for us to renew the ISO 14001 certification as many of our Members are working in the renewable energy field.
We announced that Mr Kollatt Muhajiz, Business Development Manager for CMA CGM Project Cargo Division is confirmed as this year's Guest Speaker at our 7th Annual Summit. Delegates will also be able to pre-book a private 1-2-1 meeting with Mr Muhajiz when our Meeting Manager opens (subject to availability).
PCN continues to grow steadily as we welcomed 19 new specialist companies to our global network. Our standards remain high and although we are currently processing a further 17 applications, over the summer we rejected 9 applications due to insufficient project cargo/heavy lift experience.
Over 88% of Members passed our strict Evidence Audit which is part of our process to ensure that only companies active in our specialist sector remain with us. Those who did not pass are being monitored and any unsuitable companies will be identified and replaced.
Registration is open for our 7th Annual Summit, which takes place from 19-21 November 2017 in Prague. The event looks set to be our largest to date with over 100 CEO's and Senior Managers from more than 60 counties already booked! Please book online.
And … we are delighted to feature our first in a new series of articles called 'Insights' on page 13. The articles provide a clear understanding of how things work or why things are done a certain way in the Heavy Lifting and Heavy & Specialized Transport industry. The contributing writer is Marco J. van Daal who has over 20 years' experience extending to more than 55 countries on 5 continents and Author of 'The Art of Heavy Transport'.
So welcome to another bumper edition of our Digital Newsletter and enjoy reading!